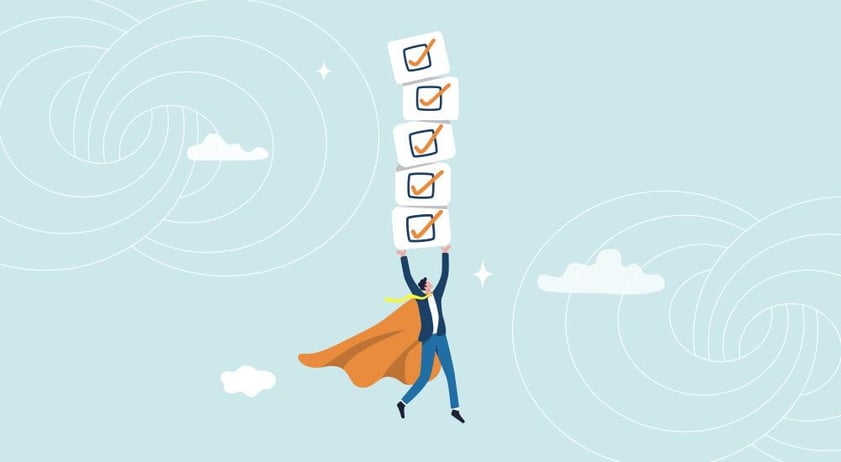 It's easy to feel discouraged by threats constantly attacking your IT infrastructure. Don't despair! IT security is always engaging and challenging and keeps us young and sharp . . . and on edge! Still not convinced? Try relaxing your guard and see how fast you fall victim to an attack. Because let's face it – if you fail to protect the business from the little things, you will fail big when you ignore the cacophony of alerts.
Sure, protecting your business, data, and IT infrastructure is exhausting. Yes, some hackers are better funded and have less quality of life than you do. There may be better, faster, and more robust security tools available. But what really matters in IT?
Agility is Linked to Business Longevity
Agility. Agility matters. No matter the industry, company size, productivity level, revenue, or tech stack, a business must be able to pivot quickly to meet changing conditions and demands. And your IT infrastructure must be agile enough to support quick, yet secure, shifts in priorities.

But if your IT teams are stuck in the grind of task-based work and putting out fires in your legacy infrastructure, you may miss opportunities for innovation and growth. Make automation your friend so human capital may focus on critical threats and resolving incidents.

A fit and flexible business ensures longevity and can move quickly on growth opportunities. But investment fitness begins at the leadership level. Executives must reach a consensus on goals, operational strategies, and a decision-making process to move quickly to support their dynamic business model and investment strategy.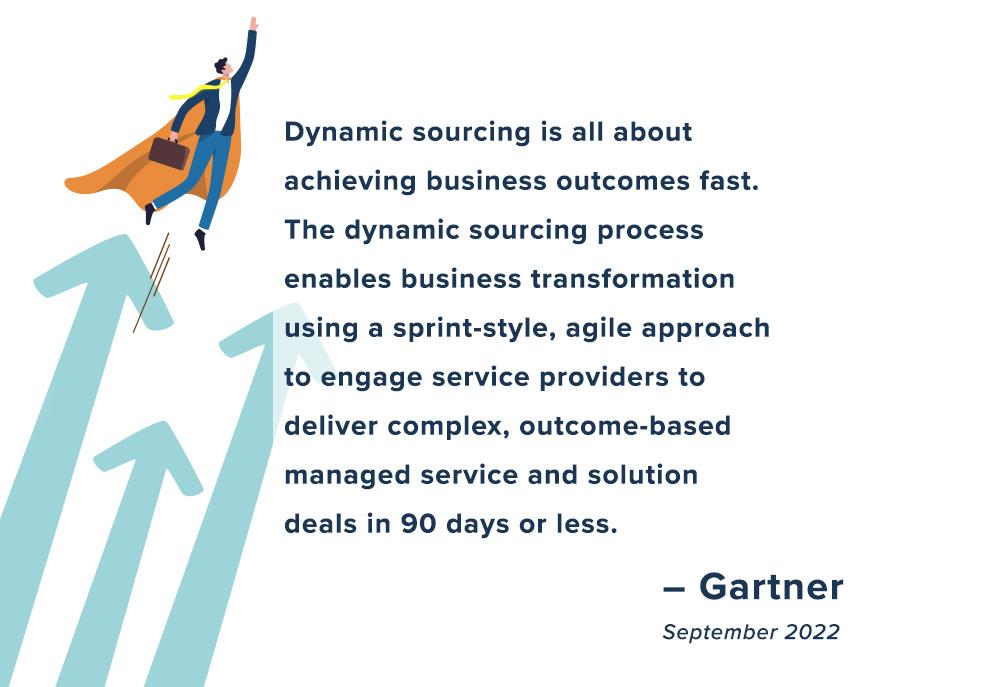 IT undeniably touches every aspect of business and substantially impacts our country's general economic stability. The Information Technology & Innovation Foundation reports that one in five American workers is either in the IT profession or a tech-adjacent role. That means everyone knows someone in IT, and almost everyone is willing to steal qualified talent from other firms.

There's hardly a glut of experienced IT talent in the market, despite the fact the big tech companies have been slimming down their workforces. Over 109,000 IT jobs remained unfilled in January 2023, and you may feel those resource constraints in your talent search. To survive and thrive, you need additional support.
Sourcing Strategy
So how can you get the support you need to convince your stakeholders to invest in IT to deliver your dynamic business strategy?
You must first demonstrate the business value of IT.
With cybersecurity attacks intensifying, it is easy to show that IT security and risk management solutions directly contribute to the organization's success by preserving brand reputation and consumer trust while protecting core business operations. Infrastructure management is essential to operations, productivity, revenue, and hybrid work. No one is happy when your network or servers go down – especially customers with expectations.
And dare anyone admits that their data backups are corrupted and unrestorable after a cyber event?
Invest in the most critical improvements within the constraints of inflation, hybrid work, talent gaps, and risk in your industry. Determine how your IT investments will make the most significant impact.
Outsourcing to a trusted IT Solutions Provider drives meaningful and dynamic outcomes like growth, profits, productivity, trust, and reliability. Outsourcing IT is an investment in speed, agility, and knowledge.
Outsource IT management to an IT Solutions Provider with the time, talent, and business intelligence to guide your teams and prioritize which IT tools and services you need to manage your dynamic strategy. Consider your IT Solutions Provider as the co-creation partner in your growth and risk strategy who can deliver agility and scale processes for your future state.
Are there competing IT strategies among your leadership team? Do you know your security posture? What is your resource plan? How can you improve your customer service and user experience? What do you have to do to qualify for cybersecurity insurance?
Now is the time to build value in a symbiotic relationship between IT and your business. An IT Solutions Provider can help execute strategy, daily operations, increased efficiencies, and security to drive consumer and stakeholder confidence.
5 IT Solutions to Support Your Dynamic Business Model

#1 Cybersecurity
How fast can you detect and respond to legitimate threats? Are you confident in your ability to maintain business operations on a 24/7/365 cycle?
Consider xTDR to be a top-priority investment. xTDR (Extended Threat Detection and Response) is a standalone security solution that gives you threat hunting, cybersecurity, and incident response capabilities, backed by a Security Operations Center (SOC). XTDR offers a centralized, dashboard-based clarity for threat detection, threat hunting, continuous defense, behavior analysis, and incident response to protect your IT assets and intellectual property from theft. You can reap the rewards of a 24/7/367 SOC at a fraction of the cost of maintaining your own. Make sense of Security Information and Event Management (SIEM) reports.
#2 Data Backup and Disaster Recovery
Data is central to business, no matter the industry. Data backup may be a dry task for some, but data protection is a core business need to deliver enhanced resiliency and data recoverability. Protect data as if your business depends on it – because it does. Leverage Veeam V12 for a full suite of immutability from start to finish. With a 3-2-1-1-0 data backup strategy, you can rest assured that your data is precisely how and where you want it and available when needed.
#3 Infrastructure Management
Because your network and servers are the backbones of operations, they are central to running your dynamic business with reliability and consistency. IT infrastructure provides essential IT services to ensure productivity, performance, availability, and the deliverability of data, applications, and workload between the cloud and end users. Identity management and accessibility based on role help control who has access to your processing powerhouse.
#4 ITSM
IT Service Management (ITSM) maintains continuity of customer and employee services with customizable management of ServiceNow modules (i.e., Incident, Problem, Change, CMDB, and Performance Analytics). ITSM uses Agile processes, iterations, and planned releases to improve performance and workflows on a single system to drive efficiency and consistency. ITSM uses lifecycle governance and business intelligence to track your IT ecosystem on a single dashboard.
#5 Hybrid Cloud
Hybrid cloud is the preferred IT solution delivery model that combines on-premise hardware with cloud-based services. Hybrid cloud is the remote workforce hero as it is always on and allows access from anywhere. Access to workloads, applications, and data is made easy. A hybrid cloud solution is cost-efficient, flexible, scalable, and customizable.
TBC is Obsessed with Business Agility
TBC, an IT Solutions Provider in Scottsdale, Arizona, is celebrating its 26th year helping clients meet their IT initiatives for growth and security. At TBC, our cross-functional teams collaborate with client leadership, IT teams, and stakeholders to build strategic consensus, define needs and expectations, and roadmap steps to move the client up and to the right.
TBC shares business intelligence to build trust with clients and deliver increased efficiencies at scale to create a resilient and dynamic business model. Our IT solutions are well-vetted and supported by certified architects and engineers. We invest in capabilities that will allow us to manage risk, infrastructure, service management, and cloud services and provide immutable data in recovery efforts. We understand that business strategy is a co-creative process. Our IT experts are here to help guide your dynamic strategy and build a better relationship between your IT and your business.