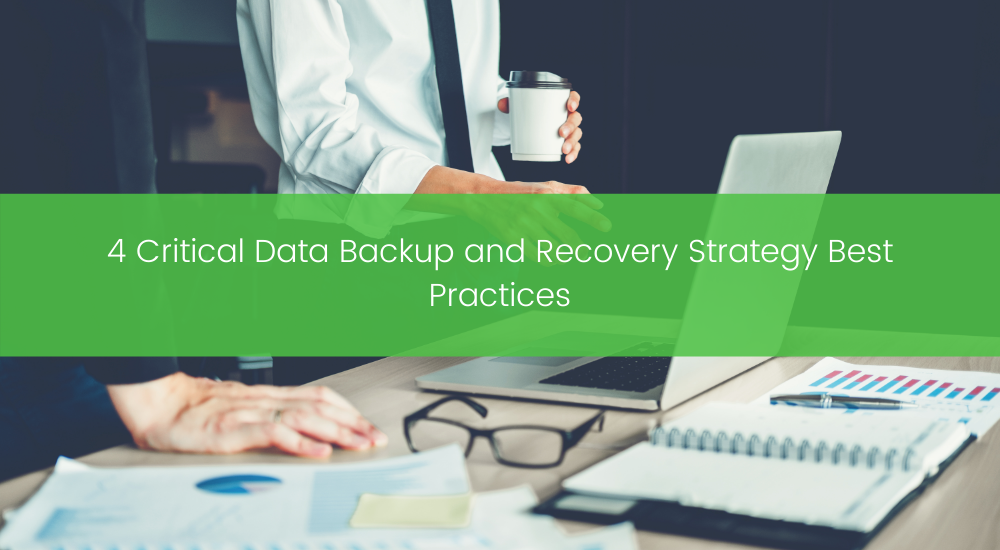 Cybersecurity has become a top priority for all types of organizations. As data breaches become more commonplace, companies must make every effort possible to protect both business and personal assets.
Data is the most valuable commodity an organization can possess. Although larger organizations are the most susceptible to data loss due to their massive databases, that doesn't mean smaller companies are entirely immune to attack.
Businesses of all sizes have fallen victim to cyberattacks and sensitive data leaks. A single data breach at a large company can result in millions of lost records and company devaluations of up to nearly 75%. Although fortune 500 companies may weather the storm, smaller businesses may never recover from such attacks without the proper protocols in place.
Data loss can occur for a multitude of reasons, ranging from hacker attacks to natural disasters. If your organization has not properly backed up data—recovery can be costly, time-consuming, and seemingly impossible. A loss of consumer trust and confidence can occur as a result of a single attack.
Although there is no such thing as an impenetrable protection strategy, data security remains an essential aspect of the recovery process. All organizations are vulnerable to attack, and your best bet is to develop and implement incident response and recovery strategies.
Here are four best practices for your data backup and recovery strategy.
1) Objectively Review Existing Legacy Systems
Before your organization begins creating a backup and recovery strategy, an objective review of existing legacy systems should be performed. Identify gaps in your organization's systems, workloads, data storage, and applications within your digital environment. Determine if a Hybrid cloud solution - that eliminates archaic hardware dependencies - is an appropriate strategy. Consider moving your backups offsite and to the cloud - this is often the first logical step for many organizations to begin the journey to the cloud.
Leveraging existing on-premise solutions and cloud-based alternatives provide businesses with a platform that enables growth and expansion, setting your backup strategy for success from the beginning.
2) Use a 3-2-1 Data Backup Plan
Having a backup plan is a fundamental element of life. The same is true for data backup recovery strategies. Relying upon a single data backup source is not sufficient for most organizations. Using a 3-2-1 backup strategy can help protect company assets using diversified backup methods.
Keep 3 copies of data: retain the original data copy along with at least two backups in case one or more get lost.
Use 2 different storage types: diversifying storage devices can help protect a company in the event of data failure. For example, if data is stored on an internal hard drive, use a secondary device such as an external drive or cloud source.
Keep 1 copy of data offsite: retaining two or more copies at the same location can be disastrous in the event of a natural disaster. Storing one copy offsite is a reliable protection strategy.
The 3-2-1 backup strategy ensures multiple copies of data are backed up and retained in the event of a natural disaster or other unexpected occurrences.
3) Perform Regular Tests of Backups and Recovery
Many organizations may perform backup tests periodically on an annual or semi-annual basis. However, depending upon the organization's size, this relatively infrequent occurrence may not be sufficient for protecting against potential data losses.
Companies should take the opportunity to perform tests to discover deficiencies and make changes as needed. If files become corrupted or hacked, organizations will be able to pinpoint errors and make corrections.
Data that is subject to frequent changes should be tested more often. If new applications or software are installed on computers—tests and restores should be performed more frequently. Disaster recovery strategies should also be revisited and adjusted as needed in the event of an emergency or unexpected event.
4) Document Policies and Procedures
Data backup policies are predefined strategies where business applications are copied and backed up to ensure recoverability in the event of disaster. If a business is subjected to a shutdown or disruption, data backup policies can help companies act promptly.
The ever-growing risk of cyber threats means that all companies should have efficient backup policies in place. Data loss can result in financial devastation and possible company shut down in extreme instances.
Make sure all mission-critical data is backed up off-hours to avoid potential delays. Store information offsite and keep data encrypted if necessary. Trust only selected individuals with critical data and work with reputable vendors to ensure the security and accessibility of your business data assets.
Let TBC Help with your Data Backup and Recovery Strategy
TBConsulting offers managed service provider solutions with specializations in IT systems, software, data storage options, security monitoring and more. We provide fully managed solutions for companies looking to optimize their data backup and recovery strategy, alleviating the burden placed on in-house IT employees.
TBC can help design data backup and recovery strategies to help protect businesses against data loss and disaster. As digital transformation continues to dominate the corporate world, companies must do everything in their power to appropriately backup data and minimize the threat of data loss.
Visit this recently published article to learn more about data backup and recovery strategy key insights.