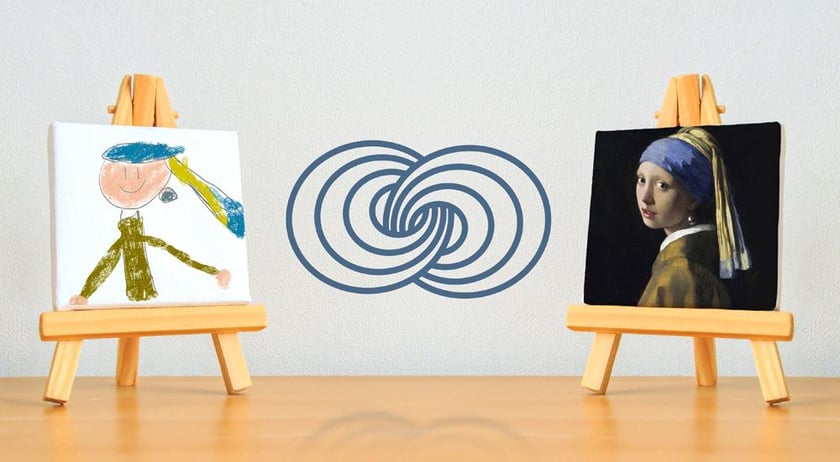 Is Extended Threat Detection and Response (xTDR) just another made-up term? Nope! The "x" stands for 'extended' and is the critical element of the cybersecurity solution that adds depth and texture to the technical and operational components. xTDR is like a work of art—but the 'x' is the difference between a child's portrait and Johannes Vermeer's original Girl with a Pearl Earring. While the little one's art may be valuable to some (parents, grandparents), the Vermeer is invaluable to the masses.
Sure, both portraits are made using layers of paint, a variety of colors, different shapes, and you may even be able to see the passion of the artist behind each. But it is ridiculous to compare the two. Just so, NDR, EDR, MDR, and TDR pale in comparison with the form and functionality of xTDR.
Have 2 minutes and 41 seconds to hear what our security experts have to say about xTDR?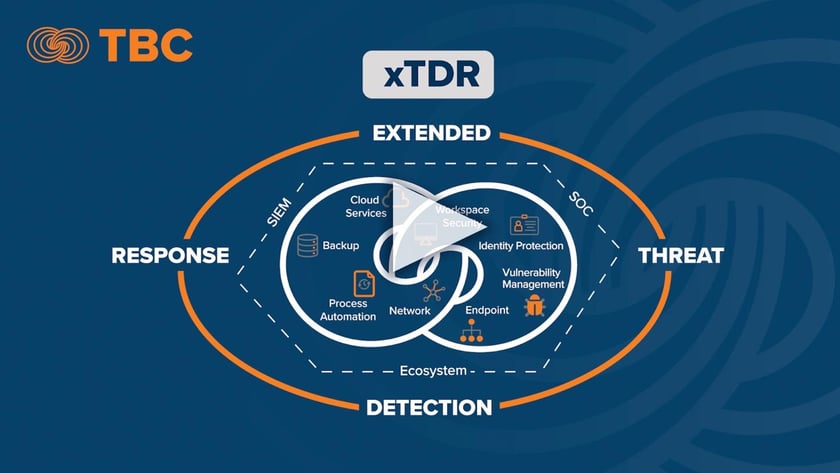 xTDR adds Depth and Visibility
Sure, you've got all the cool security tools—but are you getting the ROI from your purchases? Without integrating your tools with your needs and infrastructure, you will only get high-alert burnout and waste valuable time chasing low-level risks.
With xTDR, time, resources, and budget are not wasted. xTDR gives you a portraiture-like dashboard where the different layers of your critical infrastructure are visible and gives you real insights into the state of your IT environment. Using automation, Active Directory (AD) correlation, process automation, active threat hunting, endpoint management, and incident response, xTDR can help you manage risk.
Using the xTDR dashboard gives you freedom from the distractions of managing a giant data lake generated by different tools. The fully managed dashboard will provide the insight you need to keep your teams in sync and make it easy to scale for the future. Resource and budget planning is simplified when your needs are visible, and you can measure your risk tolerance based on criticality and priority.
If you want to focus on what truly matters to your business, control your risk with xTDR and limit the impact, expense, and downtime associated with cyber threats.
xTDR Shapes Business Processes
Because xTDR features both active and passive security, it enables businesses to maintain functionality and productivity despite persistent threats. xTDR makes correlation searches simple to identify threat infiltrations by mapping roles, permissions, and behavior patterns against the organization's AD.
With xTDR's multidimensional protections across your IT ecosystem, you can rest assured that your data, workstations, endpoints, and cloud services are secure and monitored 24/7/365. But xTDR is not just another security feature. xTDR allows you the time to focus on business process improvements by extending IT intelligence into all parts of your business, from change management to technology implementation to staff augmentation.
The threat landscape is expanding, but business executives can minimize the impact of threats and close vulnerability gaps with threat hunting, proactive defensive actions, rapid incident response, and tech stack optimization. Plus, executives can make insightful, data-driven decisions given the accurate reporting and risk analysis capabilities of xTDR. All this and more are available with xTDR.
xTDR is THE Secret Sauce
Who doesn't need secret sauce? While maintaining a global footprint, TBC, an IT Solutions Provider headquartered in Scottsdale, AZ, offers xTDR as the whole-business engagement model for comprehensive cybersecurity. TBC offers xTDR to provide end-to-end security in a stable ecosystem that delivers controls, smart integrations, data analytics, access and edge protections, automation, and tool simplification to manage risk and address business security challenges.
Outsourcing cybersecurity to TBC is an exercise in cutting costs related to shelfware and other underproductive processes to increase the protection of your network, data, IT environment, employees, and business outcomes. xTDR is customized based on the customer's requirements--it's not an out-of-the-box solution. xTDR integrates all the tools, software, hardware, and processes and correlates the data for visibility so that you can see how risk impacts your business.
With TBC as your xTDR provider, you will utilize better tools and methodologies and gain access to security experts and build a partnership relationship. Our clients trust TBC's security capabilities because we show progress through meaningful metrics.