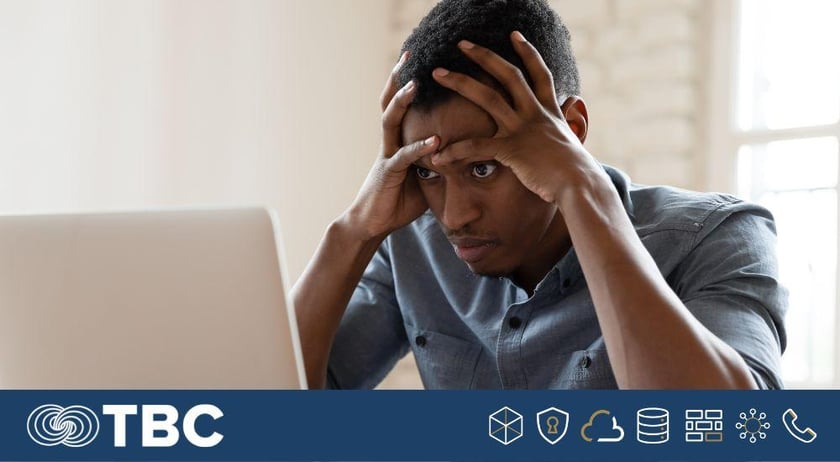 We get it. We see businesses facing significant budgetary restrictions, and we understand that the proverbial belt is getting tightened. But we also know that randomly eliminating the technologies you think are to blame for draining your budget may be one of the biggest mistakes you can make.
Like many other organizations, you may have a two-fold problem—too many point solutions to begin with and an underutilization of those solutions. A wiser choice in an uncertain economy is to assess, simplify, and consolidate to realize your tech stack's total value and capacity.
Economies of Scale
Many organizations fall into the trap of addressing crises by isolating problems and treating them with single-function point solutions. Instead of applying Band-Aids to your systems that may negatively impact long-term business outcomes, ask yourself what the end goal is. Not only can IT point solutions put your organization at risk, but they can also increase the resource costs needed to maintain them properly. And what happens to all that data generated from these solutions? Nothing. Because single-solution tools, applications, and services rarely become fully integrated into your IT ecosystem, the ability to capture and capitalize on that valuable data is lost.
Winston Churchill, Britain's Prime Minister during World War II, was deeply convinced that there was opportunity amid crises. His famous quote, "Never let a good crisis go to waste," has become a mantra for those whose outlook is bleak. If Churchill could see long-term opportunities and unlikely alliances amid the burning rubble and unimaginable sacrifice of his country, then you can undoubtedly have the discipline to consider the impact that plug-and-play solutions could have on your sustainability.
Accelerated Growth & Diminished Budgets
When a crisis or growth opportunity strikes, there is no time for an attack of 'the cheaps.' A 'good crisis' is the best time for executive leaders to come together to make impactful decisions. Responding to crisis scenarios needs cool heads, management experience, and a future-focused vision.
What are the desired outcomes?
- Improve productivity
- Lower costs
- Data analytics for market intelligence
- Cybersecurity
- Network reliability
- Risk management and compliance
- Greater efficiencies
Before you buy any more tools and add fuel to the fire, evaluate your end game. While plug-and-play solutions may be attractive to solve a single problem quickly, they can generate significant downstream consequences that are often not scalable. In addition, gains from new point solutions also tend to plateau quickly.
Poor management of point solutions can deplete your budget with various hidden costs due to configuration woes, implementation difficulties, training time, maintenance, and security patches and upgrades. And if you add more than one solution that cannot integrate into your existing ecosystem, you become more vulnerable to threat actors that may use those gaps to infiltrate your network.
Integrate your Tech Stack to find Value
Young organizations facing accelerated growth and diminished budgets, or those constrained by legacy infrastructure, may delay major infrastructure upgrades in favor of a quick fix. But growth demands need robust backend business technology structured around approved processes, strategic oversight, security, compliance, scalability, and visibility.
How much is your organization contributing to the 118 zettabytes of data expected to be created in 2023? If you are gathering and storing data without the benefits of data analytics, then you are missing opportunities to excel in your industry. Unstructured data from disparate tools will cost you more than just storage capacity—it may deplete resources, and you could miss the chance to capitalize on opportunities when you lack data-driven insights. You need to understand that data to get ahead of your competitors, manage risk, and generate revenue. And remember that you can utilize the valuable data generated from your new IT tools to inform your business decisions.
You may suffer buyer's remorse when your fragmented tools and applications become wasteful and vulnerable. Conduct an IT assessment or evaluation to discover security gaps and duplicative tools in your environment before making any more tech purchases. Evaluate any new tech against your business needs to ensure that that solution is the right fit and can integrate into your existing tech stack.
Growing organizations need to change their quick-fix mindset to deepen the value of their IT investments. Shrink your time to value with integrated solutions to meet long-term goals instead of addressing specific (shortsighted) business needs. By deploying intelligent IT solutions that integrate, share resources, and align with business goals, you can connect best-fit technologies to your entire IT ecosystem. Remember that no technology is truly 'set it and forget it' unless an IT Solutions Provider fully manages your tech stack.
How can you get ahead with less?
The best way to get ahead with less is to get guidance from a trusted IT Solutions Provider who has experience consolidating tools for seamless solution integration into your existing IT environment. TBC, an IT Solutions Provider with a Managed Services portfolio, has over 25 years of IT management and integration experience. TBC offers a suite of cloud-based, as-a-Service IT solutions specializing in cybersecurity, infrastructure, ITIL governance, unified communication, data backups, and endpoint management.
TBC delivers business value by optimizing your tech stack to scale for opportunities and manage growing risks. We see opportunities in crisis and work to streamline the technology you need to conquer chaos.