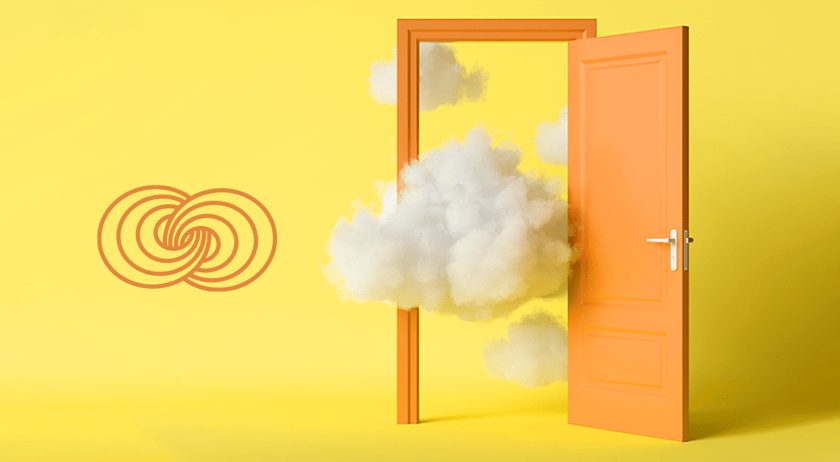 Cloud migration is difficult, dangerous, and expensive if not framed and managed by skilled cloud architects and engineers. 'Everyone' is moving to the cloud - and you certainly don't want to be left behind – but you also don't want to fail at the attempt.
The cloud is one of the main characters in your growth story. But just as your technology stack is composed of singular agents that don't magically work together to operate your successful business, so too does your cloud transformation journey need professional strategists to integrate the cloud with your tools, business processes, and vision to deliver on your growth strategy.
The Success Narrative
In the wrong hands and through no fault of its own, the cloud can be seen as an over-promiser and under-deliverer and diminishes trust in its capabilities. You want all that the cloud offers – storage, computing, application deployment, AI integration, and automation – but you want to do it right.
Before you start your cloud transformation journey, share your vision with a Solutions Provider with deep expertise in cloud migrations to roadmap a realistic timeline and cost structure to bring your business to the cloud. A Security and Infrastructure Posture Assessment (SIPA) can serve as a smart-start guide to assess and evaluate your IT environment to reveal security, access, and functionality gaps. Of course, you can turn on or spin up new cloud resources quickly – but evaluate your actual need before adding more cost and complexity.
Moving to the cloud won't lower your costs in the short term – but it can increase your speed to market and stabilize and secure your environment. With both compartmentalized and integrated functionalities, the cloud can host the software, applications, and data that inform and execute the security, business processes, and operations of the whole business.
You may only want to test the transformation process and move your data to the cloud. Perhaps you want to move "everything" to the cloud. Maybe you are already a cloud native.
The joy of cloud transformation is that you can commit as much or as little to the cloud as you'd like – whether you choose hybrid, private, public, or multi-cloud.
When you partner with a Solutions Provider, you can maintain control of your data, applications, and consumption while sharing the responsibilities of compliance, technology refreshes, endless monitoring, and event management with experts in IT service management.
Cloud Transformation for Business Enablement
Cloud savings will come later as your IT ecosystem evolves into a high-functioning business machine. You are already gathering large volumes of data – and with new cloud capabilities, you can analyze that data and use it to inform business intelligence and decision-making. Building cloud competencies and speed into your business model can be the competitive differentiator you need to thrive.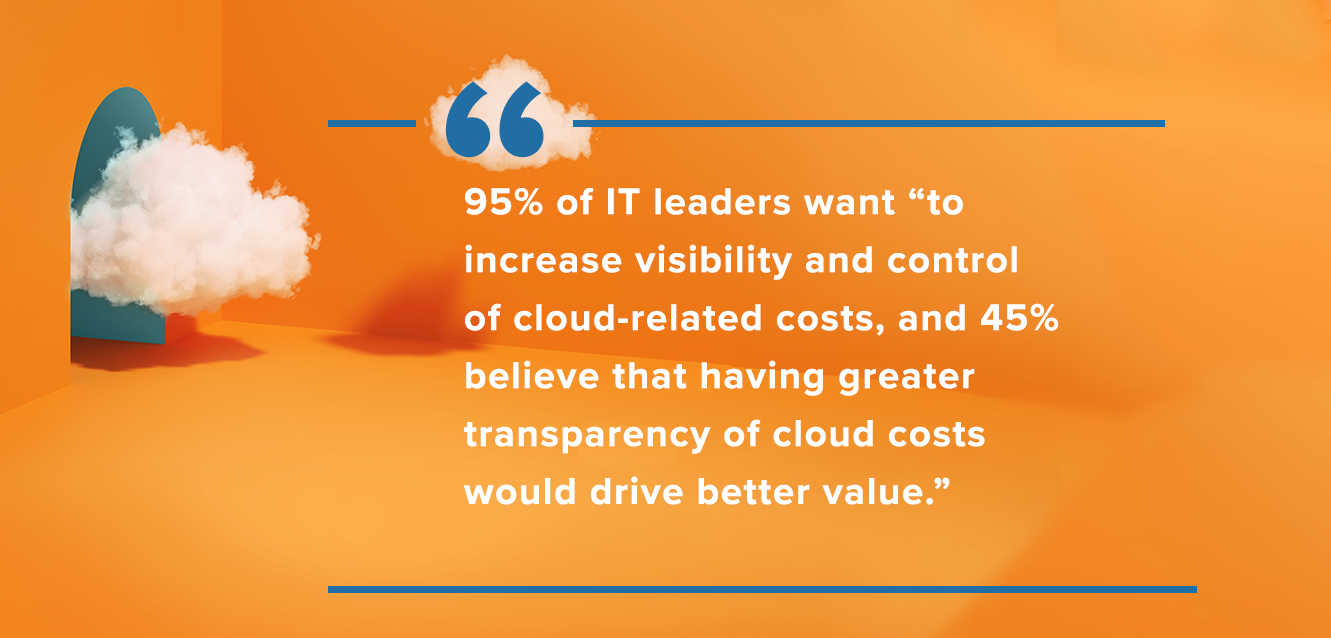 Business and tech leaders are facing budget pressures and may be hesitant to invest in business enablement tools in the cloud without understanding the outcomes. That's why 95% of IT leaders want "to increase visibility and control of cloud-related costs, and 45% believe that having greater transparency of cloud costs would drive better value." Solution Providers can clarify the cost/benefit analysis of cloud deployment.
Done right, cloud transformation is well worth the investment when your business can realize cloud benefits like:
Centralized management
Better observability
Quantifiable consumption
Asset and identity visibility
Meaningful KPIs
Edge capabilities
Faster deployments
AI automation
Risk governance
Secure connectivity
Zero trust architecture
Stability and reliability
Enterprise and mid-size businesses can't say no to the greater operational efficiencies, scalability, speed to deployment, and resource optimization of cloud offerings. But they can and should say no to waste by understanding the difference between cloud capacity and cloud services utilization.
Become More Secure and Cloud-mature
Cloud-native organizations may have the upper hand in cloud engagement – but native or not, organizations face the same security risks. Part of security maturity is to know who is in your environment, what data and applications they are accessing, and what devices are in use. At. All. Times.
There is no downtime for your security teams. But you can bolster your security teams and protect your data and applications with Extended Threat Detection and Response (xTDR), a fully managed security solution for your cloud environment. When you combine cloud services and xTDR from a single Solutions Provider, you get a centralized IT ecosystem management on a cloud architecture model that enables security and cloud service efficiencies.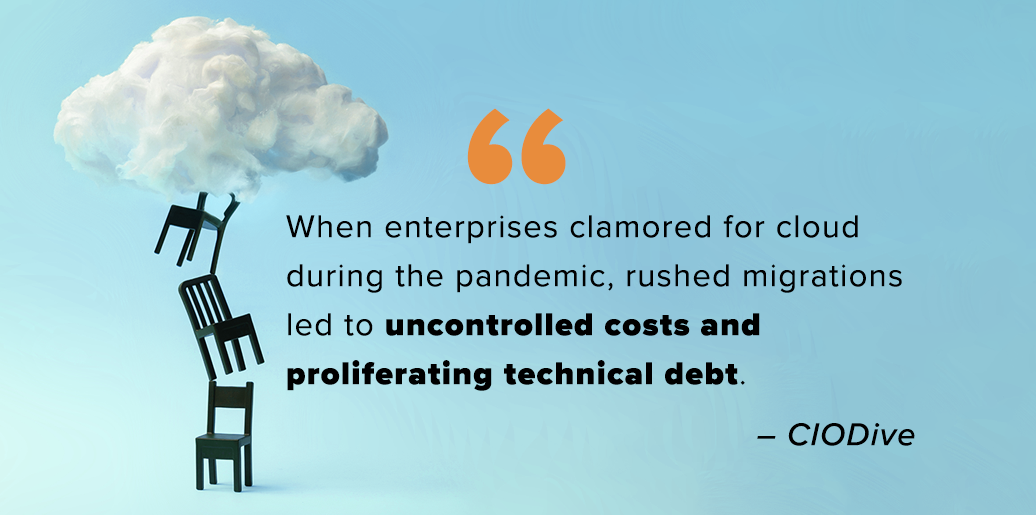 Cloud transformation is not just a boost for your IT teams – it is a modernization effort, and maturity lift for the entire organization. Want your business to thrive? Do not rush migrations and overpay for services and capacity you can't or won't use. Work with a Solutions Provider who offers comprehensive security and managed cloud services.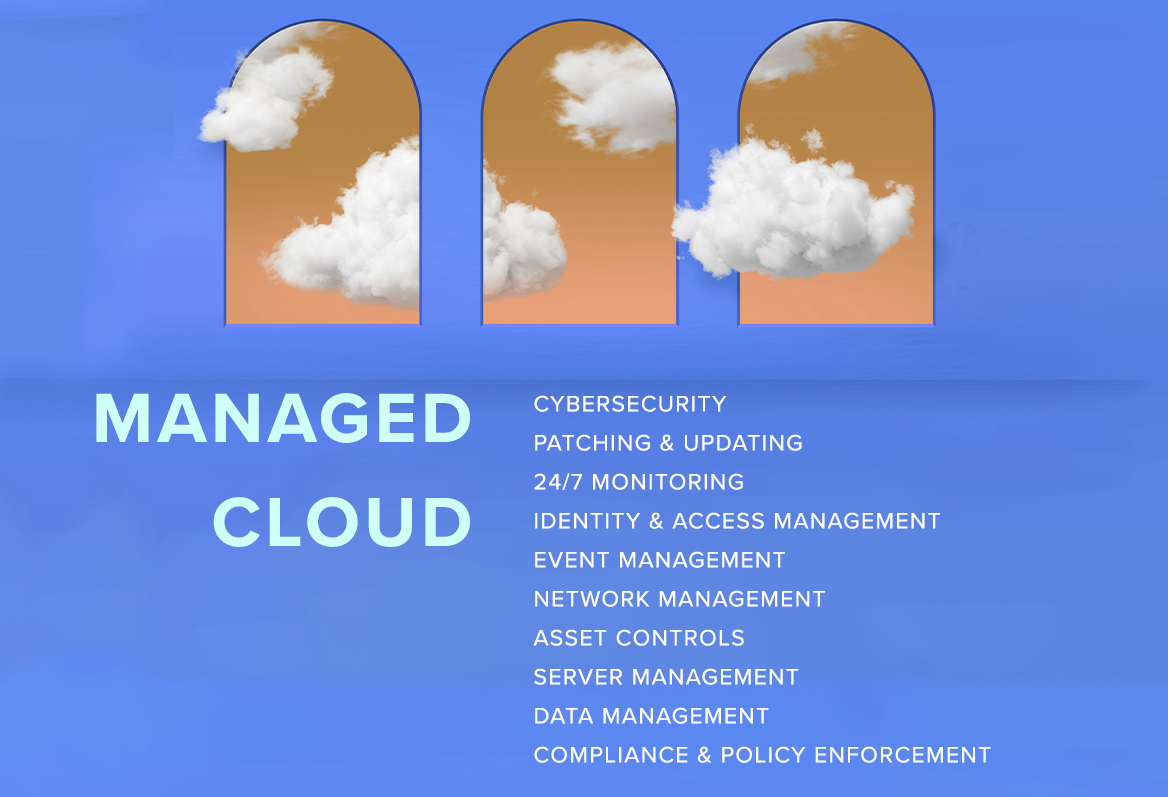 Partner with a cloud-agnostic Solutions Provider to hand-pick the best cloud roadmap for your unique business needs.
TBC as your Security and Cloud Transformation Partner
Ready to achieve operational excellence and reach your projected efficiency targets in the cloud? TBC, a Phoenix-based Solutions Provider with over 27 years of experience as a managed services and managed security services provider, will partner with you to define your cloud migration strategy and roadmap to fully integrate your enterprise into the cloud.
To fully evaluate your IT environment and identify gaps in your tech stack, processes, and security services, TBC will conduct a Security and Infrastructure Posture Assessment (SIPA) and build a roadmap to reach cloud maturity.
TBC offers a multi-disciplinary approach to customize technology investments for the most appropriate and cost-efficient IT solutions. TBC combines several cloud technologies with a single event management overlay to augment your IT teams, give you greater visibility, and deploy controls in the cloud to mediate risk and decrease your time to value.