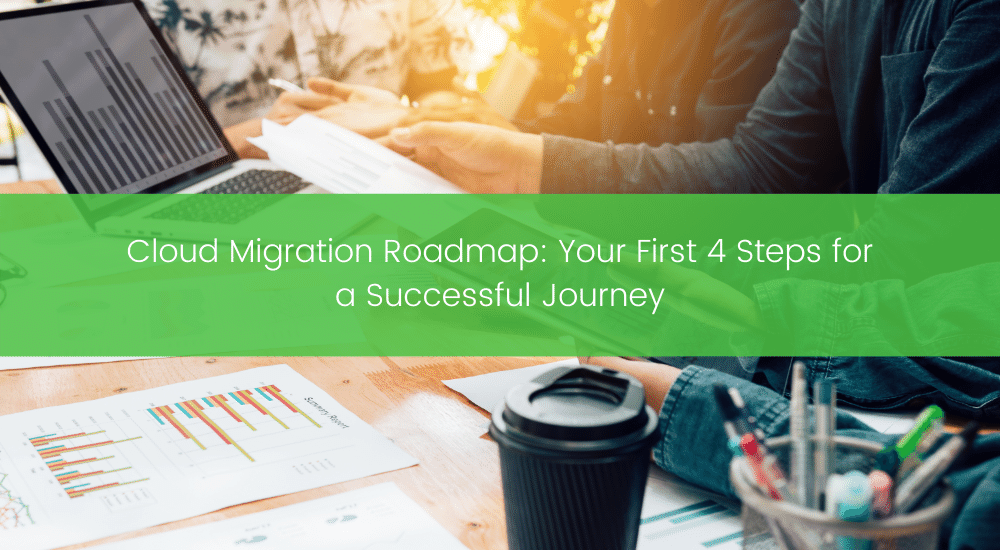 Evolution is a necessary component of both individual and business development. As the world continues to evolve into an ever-changing digital landscape, businesses must modernize their IT environments. In order to mature your organization's digital landscape, there is an obvious need to move ahead with your hybrid cloud journey, but do you know where to start?
Cloud migration has become more important than ever due to the ever-increasing remote workforce. The pandemic has forced organizations to justify budgetary expenditures by capitalizing on savings in time, flexibility, and workload access.
Hybrid cloud gives your organization unprecedented business agility. It does not provide single, turnkey solutions, but instead uses umbrella concepts to integrate on-prem, private, and public cloud storage for maximum operational efficiencies and user experience.
Companies struggling to maintain legacy infrastructure understand that it's a significant barrier to strategic growth. A recent International Data Corporation report highlights the need for legacy systems to be aggressively modernized through 2023. That's why it has become more critical than ever to create a bespoke approach that allows data and applications to flow seamlessly between environments.
Using the initial 4 step cloud migration roadmap listed below, companies can start modernizing the infrastructure of business-critical workloads while protecting data and gaining a competitive advantage with Hybrid Cloud.
Step 1: Create a Data Backup and Recovery Strategy
The initial step in your Hybrid Cloud journey involves using the 3-2-1 data protection plan. As an easy and logical first step, it protects data and builds confidence to help you prepare against rising cyberattacks.
It's common to see companies with pieces of this strategy in place, but many are missing certain elements. A well-executed 3-2-1 backup plan helps protect businesses by having multiple copies of your data stored at different sites. Diversification of backups can minimize the risk of data loss in the event of a disaster or breach. Without all of the elements in place, you may not be able to recover your data in an emergency.
Step 2: Update your Disaster Recovery Plan
Disaster recovery can make or break businesses. Over 93% of companies without disaster recovery who suffer a data disaster are out of business within one year. Disaster recovery uses a specific set of policies, tools, and procedures to help enable recovery or continuation of various technology infrastructure and systems.
Disaster recovery involves using business continuity plans to prevent confusion, downtime, and recovery after a crisis. Many SMBs outsource Disaster Recovery as a Service (DRaas) to help save on in-house DR infrastructure and maintenance.

Step 3: Focus on Desktop Flexibility
The sustained movement towards digital workspaces has exacerbated the need for desktop security, performance, and reliability—thereby keeping businesses and employees aligned and functioning while delivering a positive user experience with remote deployment. Desktop as a Service (DaaS) gives businesses the freedom to work from anywhere, and has become a top priority for organizations of all sizes. DaaS alleviates the burden and complexity of maintaining your remote workforce.
Step 4: Create a Forward-Thinking Cloud Security Strategy
Following the right tools and processes in a standardized and consistent manner is an essential element of Hybrid Cloud security. Using a multi-environment scenario without a solid cloud strategy is a surefire recipe for workplace disasters.
Businesses need an integrated cloud security strategy that will offer protection across platforms while avoiding the pitfalls of legacy complexity, data sprawl, and underutilization of paid services. A robust Hybrid Cloud security strategy can increase compliance and minimize risk while enabling rapid response capabilities to adverse events.
Cloud migration helps SMBs eliminate cumbersome and costly on-site hardware and additional IT experts to constantly maintain and upgrade that hardware. On the other hand, the benefits of hybrid cloud are inconsequential if deployed incorrectly. In 93% of cloud deployments, misconfigurations were found, which led to security gaps and unnecessary exposure of sensitive data. As a result, businesses stand to gain a myriad of benefits by partnering with MSPs to map out their hybrid cloud journey.
Using TBC for Cloud Migration
TBConsulting provides managed service provider solutions with specialization in IT systems, software, data storage options, security monitoring, and more. We work with your organization's CIO and IT teams to help you create a customized hybrid cloud solution that meets your individual business requirements.
TBC identifies your systems, workloads, data storage, and applications within your digital environment. We provide fully managed solutions for companies looking to optimize hybrid cloud environments while alleviating the burden placed on in-house IT employees.
Whether you've just begun or trying to optimize your cloud strategy —TBC has the resources needed to help your company progress on your hybrid cloud journey. To learn more about how TBC can help address your current organizational needs, please schedule some time for a free consultation for additional information.