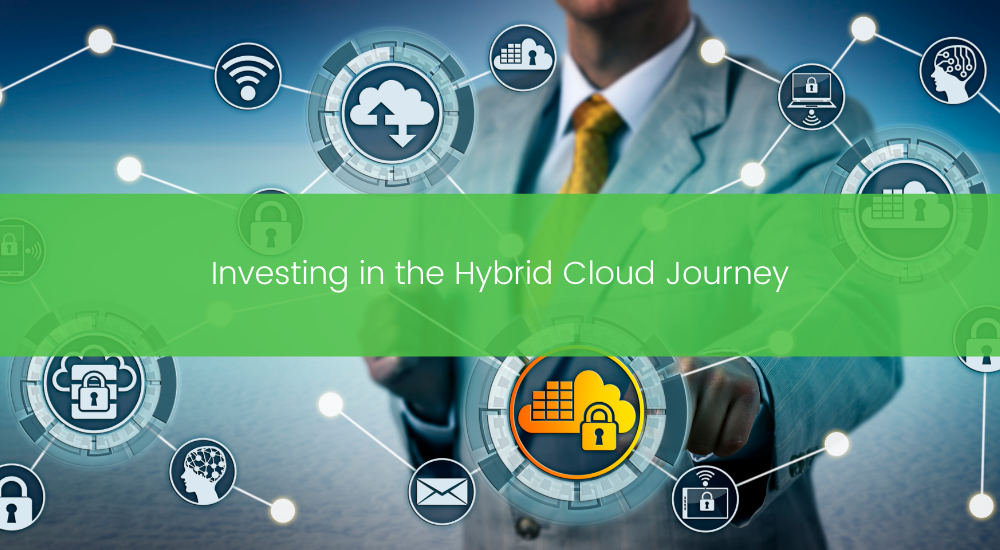 Over the last few months, executives have been pressured to find solutions for business gaps caused by the global pandemic. In fact, Karalee Close, Global Leader at BCG, announced that "80% of companies expect to accelerate digital transformation efforts" due to changing technology priorities forced by the pandemic. Hybrid cloud technology provides a pragmatic solution using a combination of on-premise and off-site cloud computing services that can help accelerate modernization initiatives. This approach allows organizations to look beyond a public and private cloud, creating a framework using technologies at hand to help transform.
The innovative hybrid cloud technology market continues to expand in popularity and usage rapidly. The worldwide market value was $45.7 billion in the year 2019 and is expected to surpass $128 billion by 2025.
Hybrid cloud provides businesses with the flexibility needed to manage various types of data and computing needs. Let's take a closer look at hybrid cloud technology and how it can be incorporated by businesses.
What is Hybrid Cloud?
Hybrid cloud technology combines on-site and private cloud services as a means of modernizing core infrastructure capabilities. The technology moves away from traditional legacy systems by adopting streamlined, readily accessible, perpetually updated solutions.
Integration of existing on-premise solutions and cloud-based alternatives provides businesses with a platform that enables growth and expansion. The two technologies work together synchronously to improve business processes through several mechanisms, including:
Improved compliance and performance
Increased employee productivity
Modernized technology instead of archaic legacy systems
A study recently performed by the Everest Group found that 72% of enterprise businesses choose hybrid or private cloud technology strategies. Hybrid cloud technology can prove beneficial for dynamic or changing work environments. As such, it can allow enterprises to use a broader mix of IT services and providers.

How the Hybrid Cloud Drives Efficiency
Hybrid cloud leverages technology that drives growth and enables innovative strategy. By reducing legacy infrastructures and maintenance costs—hybrid cloud better equips businesses with modern system integration strategies.
The hybrid cloud can improve business processes in the following ways:
Faster deployment capabilities
Scalable technology
Better segmentation
The ease of connectivity allows businesses to stay competitive through mobile device technology. Hybrid cloud technology is also useful for big data processing needs. Companies can use the hybrid cloud to closely manage business, sales, test, and other analytical data needs.
Hybrid cloud environments provide flexibility for companies that wish to host resources while privately utilizing outside classified applications. The technology can also help to minimize downtime during disasters while improving cybersecurity capabilities.
How your Business can Begin the Evolutionary Process
Beginning on the path towards IT modernization requires an assessment of current technological needs. TBConsulting provides Security Posture Assessments that enumerate and closely identify technological capabilities.
TBConsulting identifies your systems, workloads, data storage, and applications within your digital environment. We create a solution roadmap that enhances current cybersecurity infrastructures while preparing for 3-2-1 enterprise data storage capabilities.
Digital transformation is an ongoing process that requires constant attention throughout the entire lifecycle of the business. Companies should actively address the multi-factor accessibility and data storage needs of hybrid cloud technology while enhancing user experience and employee productivity.
TBC can help your business define forward-thinking strategies as you transition towards hybrid cloud solutions. Learn how more about how to transition to the hybrid cloud by reading our latest guide.