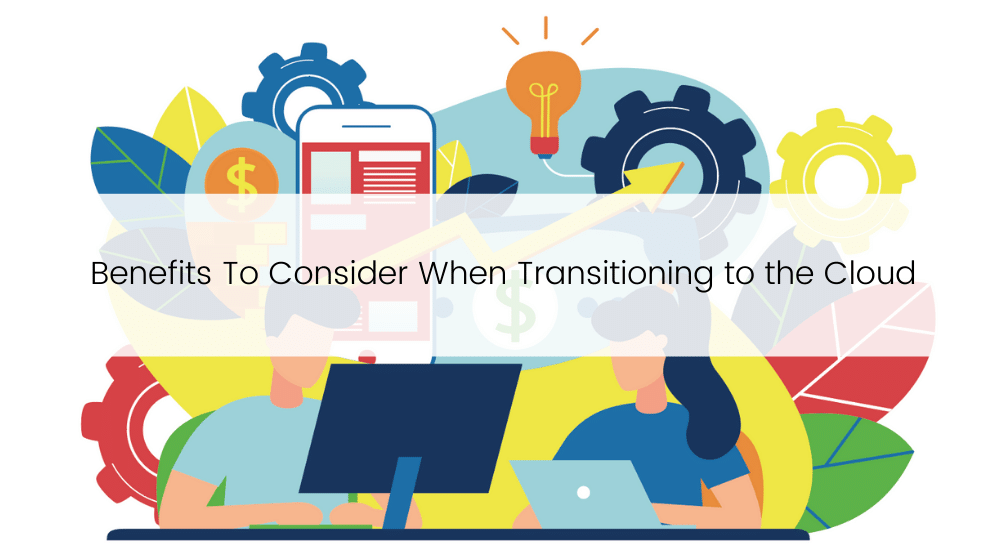 Dabbling with inconsistent solutions to fortify your business's technology is no longer viable in an economy that is hurtling toward a digital marketplace. Most IT leaders understand that modernizing their IT infrastructure is part of their future. 87% of companies think that digital transformation will disrupt their industry. But most organizations are not appropriately resourced to make the modernization journey successful.
With 85% of IT decision-makers supporting hybrid cloud as the "ideal IT operating model," it just makes sense to explore its capabilities to propel businesses into the modern economy.
Due to the overwhelming flexibility and cost savings of cloud technologies - and specifically hybrid cloud models - businesses can rely heavily upon integrated cloud solutions. The cloud model provides multiple levels of orchestration within network infrastructures to help afford and improve continuity and protection, but only if it is done strategically.
Why Transition to The Cloud?
The adoption of cloud computing solutions has rapidly grown over the last few years, most recently propelled by the pandemic in a rush to maximize remote work capabilities. As more companies transition to hybrid cloud technologies, it's likely your organization has purchased or is using some type of cloud computing technology. In fact, the State of DevOps reports, "Cloud continues to be a differentiator for elite performers and drives high performance."
Cloud technology optimizes performance and the delivery of various services within web-based technology environments. The resources include several different tools and applications including, but not limited to, data storage, servers, databases, networking, and software.
Cloud's flexibility allows users to save data information onto remote databases instead of proprietary hard drive or local storage devices. Devices only need web capabilities in order to properly utilize data and software programs. As businesses continue to evolve their cloud strategy, they realize the need to integrate with legacy systems. This is where organizations begin to understand a hybrid cloud solution isn't just a trend, but a reality of their cloud journey.
The COVID-19 pandemic is essentially "pulling technology forward" says John-David Lovelock, VP and Distinguished Analyst at Gartner, and has placed an increased reliance upon cloud computing technologies and remote capabilities. Gartner also suggests that as many as 74% of all businesses plan to permanently move a portion of their employees out of their offices after the pandemic. Companies should focus on migration strategies to establish a foundation for developing and deploying cost-effective business services.
Benefits of The Hybrid Cloud
More and more companies are evaluating and using a combination of cloud technologies due to several advantages:
Data Security and Recovery: data breaches have become more commonplace in today's digital world. Creating a cohesive security strategy across cloud and on-premise environments are very important. With a well-built security strategy, an organization can leverage on-prem and cloud environments to create controls that secure and backup data based on compliance and the business need.


Scalability: the combination of on-prem and public cloud solutions can help avoid many of the typical downfalls associated with traditional infrastructures. While critical assets can reside in private cloud environments, public cloud solutions can scale, depending upon company goals and technical workloads.
Cost Savings: properly managed hybrid cloud solutions are an organizational investment into greater functionality and measurable success. Costs related to hardware and storage are greatly reduced, but a real cost-benefit remains in a business' ability to pivot without the drag of investing capital costs in changing physical frameworks.
Compliance: many types of businesses are required to adhere to several compliance and regulatory guidelines. Hybrid cloud solutions can assist companies with these policies with greater visibility into their environments and networks and ensure data backup and recovery solutions. The cloud enables organizations to comply with and adhere to appropriate security compliance guidelines.
Control: IT decision-makers can determine the best strategy for each workflow, data type, access, and the orchestration between cloud environments. This provides the best support for company assets and enable organizations to operate efficiently and effectively.
There are numerous benefits to moving to the cloud. Cloud-based services allow companies to share workloads across infrastructure, resulting in an optimized hardware environment. By strategically prioritizing your current workloads, you may find a large number of efficiency gains, as well as cost savings, by optimizing your current environment and moving to the cloud.
Organizations that move to hybrid cloud solutions are winning, with an optimized strategy to capitalize on the right balance of architectures that blend on-premise, private cloud, public cloud, and everything in between. IT laggards will suffer from heavy reliance on traditional, legacy infrastructure, either through initial cost rationale or once because they frankly don't know how to get started.
Let TBC Help with Cloud Migration Strategies
Digital transformation is complex and requires constant attention, throughout the lifecycle of your business. TBConsulting is a managed services provider specializing in IT systems, software, data storage options, security monitoring, and strives to be a valued partner helping organizations optimize their hybrid cloud journey.
TBC can help initiate cloud migration strategies to help protect businesses against data loss and disaster. As digital transformation continues to dominate the corporate world—companies must do everything in their power to appropriately backup and secure data while minimizing the threat of data loss.
Not sure where you are in the cloud journey? Check out this recent article published by our experts here at TBC.