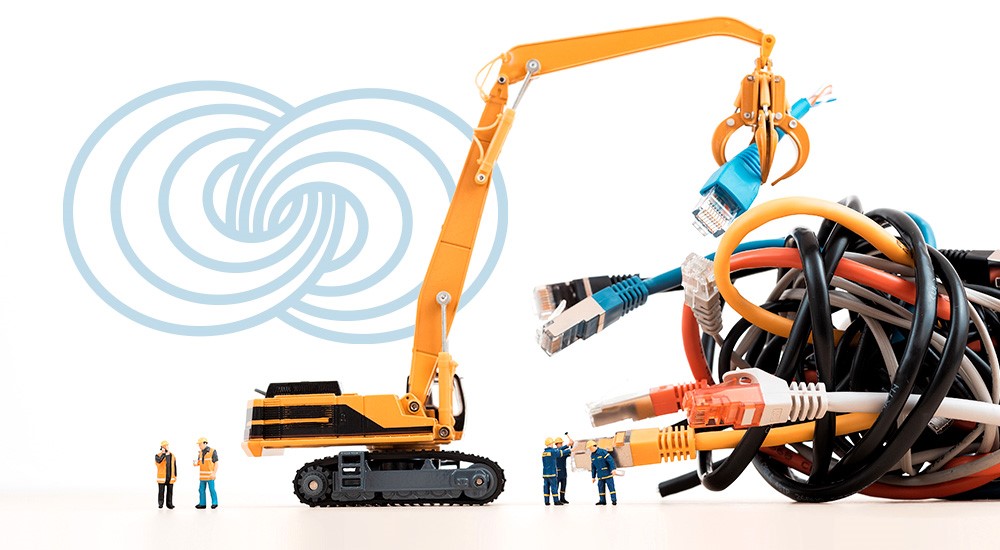 You're sick of hearing it. Your peers are tired of warning you about it.

Your legacy infrastructure is killing your growth.

Yesterday was the best time to capitalize on everything digital transformation can do for you. Today is the second-best time to modernize your IT infrastructure.


Lead the Charge of Change

Why do most digital transformation initiatives fail in execution? Because of cost? Complexity? Lack of strategy? Apathy? Fear of hard work? Too busy? Lack of leadership buy-in?

Beware of using any of those excuses to put off change. Your competitors are modernizing at the speed of the cloud. But if you think you are too busy to join the fray, change will catch up with you, and you may not like the outcome.

Don't mirror Southwest Airlines' December 2022 operational fiasco. The weather was initially blamed for all those canceled flights across multiple carriers—but Southwest couldn't recover and continued to cancel flights, stranding customers and employees long after other airlines were back on schedule.

Not only has Southwest chronically underinvested in its operational systems, scheduling software, and communication systems, but the pattern of IT failures over the years stems from what Captain Casey Murray says is a lack of modern tools and that "the airline's operations haven't changed much since the 1990s." Now Southwest must weigh the $825 million to $1 billion cost of the meltdown with what it could have spent to digitally transform over time and now must spend to avoid further disruption.

While you may feel invincible now—trouble is brewing: cogs in your machine are growing old, parts are irreplaceable, trusty fix-it crews have retired, no updates are available, and the demands of growth stress your infrastructure. Take Emily Dickenson's words to heart, and act now before decisions are made for you.
Do you Have What it Takes?
Cloud migration and digital transformation are not for the weak.
Imagine your employees and customers begging you to fight for the prosperity and security of your enterprise as poet Dylan Thomas begs his father to stay alive:
Do not go gentle into that good night. 
             Rage, rage against the dying of the light.
Invest in rage. 
To digitally transform, you must put in the work. You can't reach digital maturity by taking shortcuts and skipping complex parts. You can't get distracted by single points of failure. Genuinely transforming your IT architecture and business model requires an iterative approach, one where success is measured in consistent process improvements, technologies, training, defined responsibilities, analytics-based risk management, cloud services, and competitive market evaluations.
Invite your whole organization to rage against mediocrity to become future-focused, aligned with your business strategy, and driven to meet challenges with foresight and adaptability.
Know your purpose.
Have you defined your purpose and long-term goals? Have you communicated your vision throughout your organization? Transformation is a whole-business challenge, and you need everyone on board facing the same direction. Change can be slow, and the modernization process is tedious. While it is tempting to compare yourself to your cloud-first competition, you don't need to overhaul everything at once to meet them head-on.
Fight the apathy of death.
One good way to fade into oblivion is to try to maintain your outdated and redundant infrastructure. Has the 'why change' mindset worked for you in the past? Relying on legacy infrastructure could be slowly killing your organization. Passionate leaders are future-focused and have a long-term vision for the organization. They invest in research and development and the end-user experience.
Executive leaders should challenge their teams to see roadblocks as part of the process—regardless of resource-heavy and time-consuming they may be. Refuse to go down without a fight!
What does successful digital transformation look like?
The goal of digital transformation is to aim for IT maturity, security, scalability, risk management, compliance, and efficiency to adapt and respond to changing market trends and resource limitations. If your current tech and IT expertise is siloed and aging, take note of those limitations, the size of your organization and budget, and your goals. Long-term innovation is built by meeting short-term goals and seeking help and resources from trusted IT Solution Providers to realize your vision.
Digital transformation, done right, can help deliver:
The Danger of Speed over Strategy
Digital transformation is disruptive. But so are your existing challenges of supporting a fully functional IT environment. The efficacy of legacy infrastructure tends to fade and become inflexible, unsafe, and complex due to a lack of governance, visibility, security, cost management, time, and resources. Therefore, building a strategy and implementation timeline into your digital transformation plans is of the utmost importance.
And don't forget the value of being economy aware or the ability to anticipate industry trends, so you don't waste time pursuing the wrong tools or methodologies. A comprehensive strategy with defined goals will give you credibility and improve customer relations as you work to modernize your IT. But you can't just think about it—you've got to act before it's too late.
Digital Transformation with TBC
Imagine leveraging a digital transformation powerhouse like TBC to modernize your IT infrastructure and structure your growth capacity! TBC will simplify your architecture, map your risk to controls, provide governance around your processes, and keep you relevant in the market and responsive to demands. When you partner with TBC, an IT Solutions Provider headquartered in Scottsdale, Arizona, you are investing in proven methodologies, certified architects and engineers, and a foundation in digital security that will inform your journey to the cloud.
TBC understands why organizations must integrate digital solutions to upgrade and secure their legacy operations. With 'as a Service' IT Solutions, TBC can initiate and continuously support your IT environment so you can maintain the competitive advantage you have worked so hard to achieve.