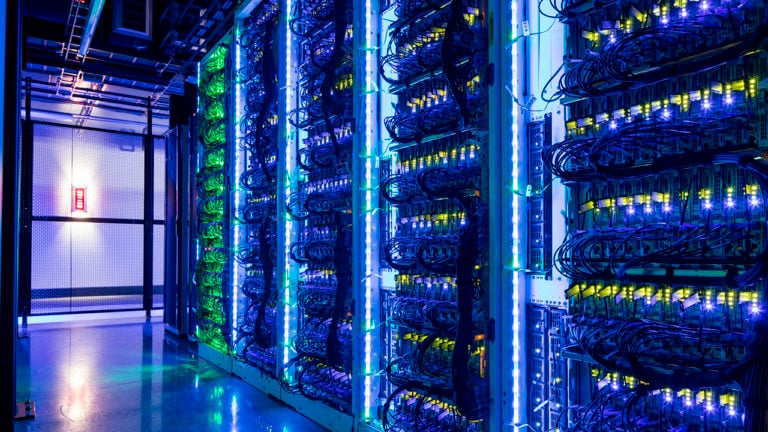 TBConsulting customers gain access to Switch's technology ecosystem and Switch customers access TBConsulting's full range of managed IT services
Scottsdale, AZ, July 12th, 2017 — TBConsulting, an industry-leading provider of Managed IT Services to mid-market companies, government agencies, and nonprofit organizations recently announced a strategic partnership with Switch, the recognized world leader in data center design and operations. Switch's data centers have raised the bar for data center resiliency and efficiency, with their introduction of the Tier 5 Platinum data center standard.
"Our partnership with Switch provides our customers with access to the only Tier 5 Data Center in North America. Switch's best-in-class Tier 5 Data Center, located in Las Vegas, Nevada, hosts our customer's mission critical systems, data, and private cloud environments and allows our customers to cross-connect their private cloud solutions with public cloud providers - such as Amazon Web Services and Microsoft Azure - from within Switch's colocation hosting solutions," says Steve Walker, Director of Information Services at TBConsulting.
"We chose to develop this strategic relationship with TBConsulting because our customers often have challenging IT problems, and TBConsulting partners with our customers to allow them to focus on the growth of their core business rather than the complexities of IT," said Switch Executive Vice President of Corporate Development Missy Young. "We are excited to provide our customers with direct access to this premium provider of managed IT services that can help them drive innovation within their organizations, optimize costs and improve their operational efficiency."
About TBConsulting
With over 21 years of experience, TBConsulting brings together skilled IT engineers and strategic business consultants who innovate and architect solutions to their clients' IT and Business challenges. TBC provides a full range of managed IT services tailored to enable the business success of each client. With a proven 20-year reputation for developing customized, current and reliable information technology solutions that deliver long-term bottom-line results.
For more, visit www.TBConsulting.com
About Switch
POWERING THE FUTURE OF THE CONNECTED WORLD™
Founded in 2000, this technology infrastructure ecosystem corporation, headquartered in Las Vegas, is built on the intelligent and sustainable growth of the internet. Switch founder and CEO Rob Roy has developed more than 260 patent and patent-pending claims covering data center designs that have manifested into the company's world-renowned data centers and technology solution ecosystems. Visit switch.com for more information.
##