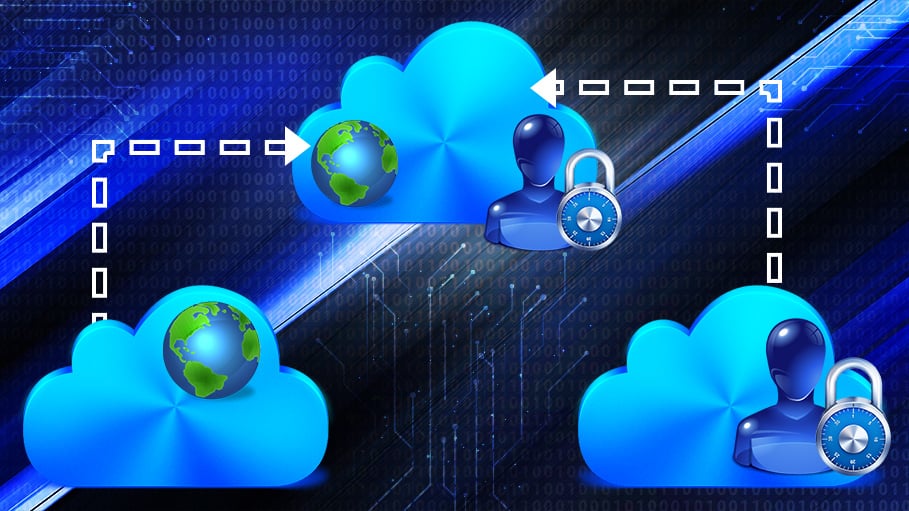 IT departments from small, medium, and enterprise companies are realizing the efficiencies of managing highly complex applications in both private and public cloud storage. Ultimately, these companies need to determine the hosting solution that suits each application because no one solution fits every application.
Here are some tips to help you decide which storage solution is best for your IT requirements and how to possibly use both solutions depending on your needs.
What to Store on a Public Cloud
Consider these application tiers for a public cloud solution:
Any long-term storage of data that's not protected or restricted under regulatory compliance standards.
Any other data that's not protected or restricted.
Applications that are interactive such as for marketing and ad campaigns.
Testing environments.
What to Store on a Private Cloud
Here are a few points that would indicate your application should be on a private cloud:
You are a regulated entity and require dedicated infrastructure for compliance.
You need high performance access to large video files.
You have an application that's unstable and can't be easily migrated to a public cloud.
Should You Self-Manage or Outsource?
Now you need to decide whether you want to manage your public or private cloud infrastructure or outsource it to a managed cloud service provider. This depends on the complexity of your IT solution and your available resources.
A mitigating issue is regulatory compliance. If you're subject to FDA or HIPAA compliance standards, you'll want to carefully consider what solution provides the best compliance safeguards.
Where to Get More Information
TBConsulting put together an information e-Book on private cloud storage solutions that may help you make a better informed decision about private cloud storage versus public cloud storage.
The e-Book, "Top 5 Benefits of Transitioning to a Private Cloud," lays out how a private cloud solution can help you achieve a best-in-class IT solutions that meets or exceeds current and future IT requirements. The e-Book discusses the top 5 and throws in an extra one at the end as a bonus benefit that you may not have considered.
Download Your Copy Today
Go to TBConsulting.com to download your free copy of the "Top 5 Benefits of Transitioning to a Private Cloud." Learn more about the private cloud solution to help you make this very important business decision: to transition or not.