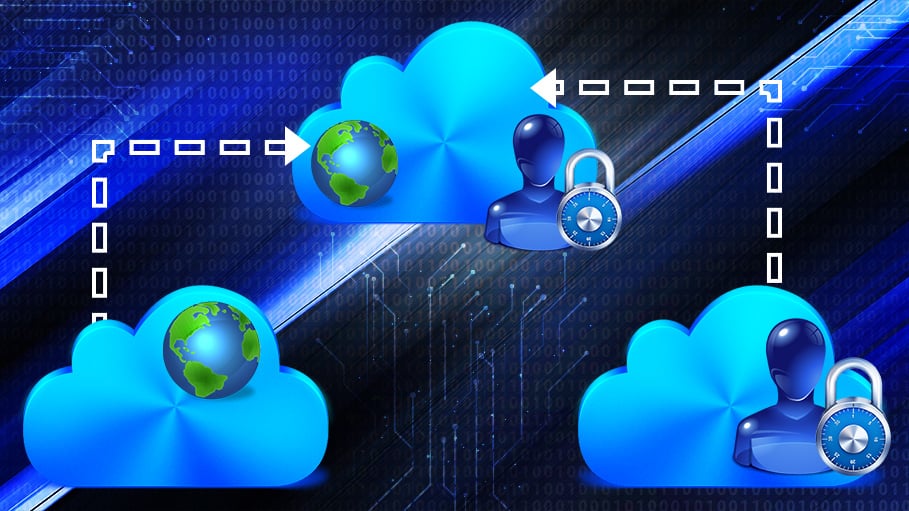 If you've been researching private clouds and public clouds, you probably have heard of the many benefits you'll receive with either of these solutions. What's a little trickier is to figure out which solution is best for your IT requirements.
Here is a quick and easy way to distinguish between a private cloud and a public cloud.
Public Cloud
This cloud solution consists of physical hardware in a data center that is shared amongst many businesses. For example, if your IT solution takes up 2/3 of a server's capacity, the other 1/3 may be apportioned to another business's website to use up all of the storage capacity. This helps companies achieve cost efficiencies by not having servers sitting idle. And by combining cloud solutions together on servers, companies share the costs of maintaining, monitoring, and providing all of the physical security for your cloud solution.
Private Cloud
A private cloud solution, on the other hand, gives you dedicated hardware that is only used by your IT solution. This can result in better performance and greater control over the security of your data. Especially if you're a regulated entity, a private cloud solution can help you achieve compliance easier.
More Information
To help you understand how a private cloud solution can help you meet or exceed your current and future IT requirements, TBConsulting put together an e-Book entitled "Top 5 Benefits of Transitioning to a Private Cloud."
There are plenty of benefits discussed in the E-Book, and there's even a bonus benefit at the end that you may not have considered. To get a copy of this enlightening and informative guide, download your copy for free.