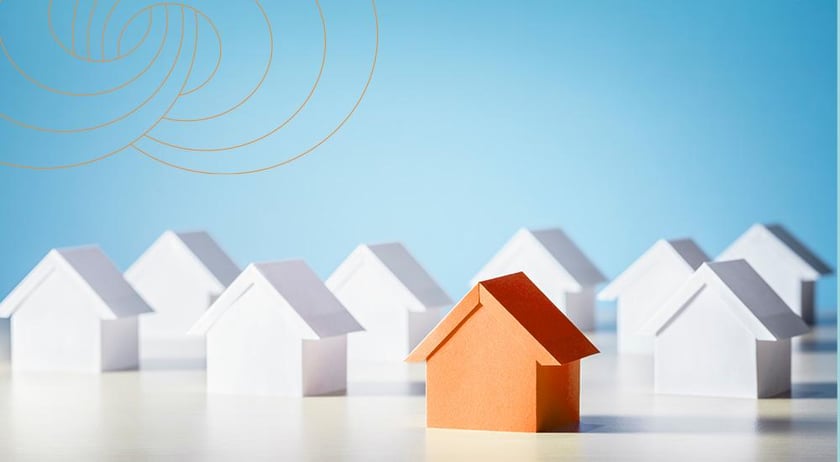 Need to be able to expand and contract your tech stack in a temperamental market? In a highly competitive business such as mortgage lending, time is a luxury few can afford. The IT infrastructure, applications, and processes that worked for you ten years ago have gone the way of the dinosaurs. But many lenders don't have the time in this dynamic industry to research new IT tools and services, manage endpoints, continuously monitor their environment, plug vulnerability gaps, and quickly respond to and remediate incidents.
The ability to scale technology and your cloud footprint to meet industry demands is possible with the proper support. If your business goals include risk management, infrastructure stability, and business continuity, find a Solutions Provider with deep expertise in managed services to guide your digital transformation, cybersecurity, and tool optimization.
Maximize Profitability with Network and Server Total Care
Because minutes matter in the mortgage business, lenders must be agile and responsive. And for that, you need secure and reliable IT infrastructure to ensure network connectivity and a server that can manage high-volume digital transactions, allowing lenders to make sound financial decisions.

Mortgage financing can be a highly stressful customer experience. And most consumers are tech-savvy and intolerant of delays. Mistakes, or the inability to follow through on the promises of home ownership due to "IT issues," are not rewarded with repeat customers. But you can dispel any distrust as you handle their sensitive personal information and financial documents by highlighting your data security features, your operational fortitude, and your ability to be responsive.

Once you integrate your network, server, and security solutions, you can process mortgage applications faster and make profitable, data-based lending decisions for your organization. But you'll want the flexibility in a dynamic market to right-size your infrastructure with cloud elasticity, As-a-Service resources, and constant monitoring to meet the industry's financial, business, and technical requirements.

Digital mortgage applications have sped up all aspects of the lending process—from loan origination to funding—but that convenience comes with the price of greater cybersecurity responsibility.
Protect Digital Assets with Risk & Vulnerability Management
Home financing is a risky business. Mortgage customers have high expectations that the financial institutions they choose will keep their data safe and secure because processing financial data is 'what they do; all day, every day.' From account creation to mobile banking, the convenience of digital banking comes with the risk of losing privacy and succumbing to cyber fraud at every touch point in the lending process.

The mortgage industry must manage consumer expectations and build customer trust amid increasing cyber threats, phishing campaigns, data breaches, and ransomware attacks. So how can you close the gap between expectation and reality?

Start with a Security Posture Assessment (SPA), which is an in-depth analysis to assess your IT environment's risk and discover any vulnerabilities in your network and domain. A SPA will identify gaps and provide a roadmap of actionable items to remediate so you can improve your security posture against the NIST Cybersecurity Framework.

Mortgage companies must also operationalize security and manage risk by continuously playing offense and defense to protect their IT infrastructure and environment. Extended Threat Detection and Response (xTDR) is one solution that meets this demand. xTDR is a comprehensive infrastructure security solution that deploys cybersecurity preparedness, preventive controls, threat detection, active management, and SLA-driven response times to secure your IT environment.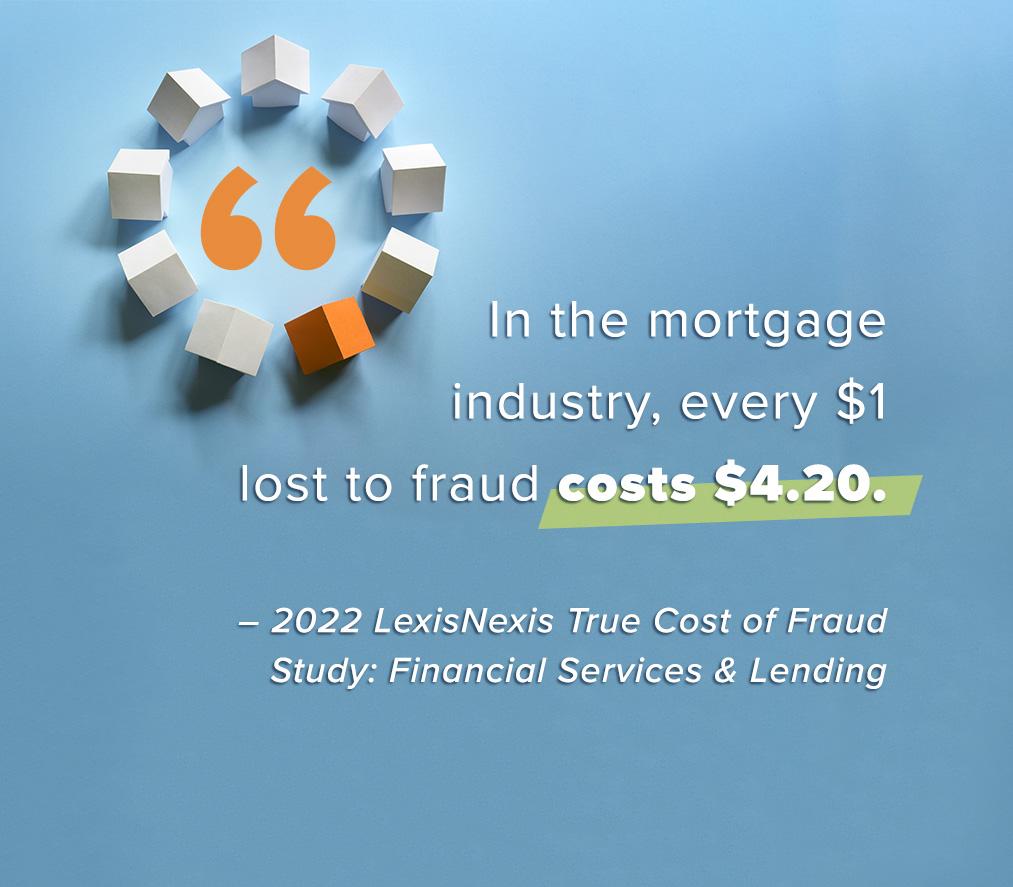 Because the mortgage industry is highly regulated and must meet rigid compliance standards, building a layered defense strategy is critical. Not only are you more likely to qualify for cybersecurity insurance (link to blog) with well-defined security processes and tool integration, but risk and vulnerability management solutions can protect your brand from unwanted front-page exposure.

Risk management may be impossible if you don't have a tight grip on your processes now or lack visibility into your environment.
BaaS
Don't be the one left holding an empty bag. Data loss and downtime are the enemies of growth and profitability. Invest in a secure, reliable, and verifiable data backup solution to protect your most valuable assets. Data backups and disaster recovery solutions are critical to your business continuity plan and will allow you to remain operational after a cyberattack.

How hard can data backup be? Just upload your data to the cloud, right?

Wrong.

There are many points of possible failure (human error, hardware, software failures, lack of testing) along the backup journey. Why add stress to the mortgage financing process by not having the proper backups when you need them? What if you are backing up corrupted data? Why are you saving data that is too old and holds no value – yet you continue to pay for storage?

Many enterprise-level businesses seek out a Solutions Provider to provide Backup as a Service (BaaS) and Disaster Recovery as a Service (DRaaS). Organizations can hand backup management, replication administration, and maintenance responsibilities to an IT Solutions Provider that aligns with their business objectives and retention policies.

Certified data engineers and architects are able to:


Modify backup/replication jobs and/or policies
Add or remove virtual infrastructures as needed
Perform regular configuration backups of the backup infrastructure
Patch backup infrastructure,
Creates one full backup copy at the beginning of the retention period and use incremental backups afterward
Provide 24/7/365 assistance for data restoration
Test backups
Provide immutable copies with Veeam's v12 Cloud Connect
With a right-sized data backup solution in place, you can ease friction and build resilience. Proper data management is core to business operations as well as to maintain customer confidentiality and trust. A single data breach can cost your brand reputation and your business.
The Value of Partnership
In a volatile real estate market, mortgage lenders must provide their customers with a strong and stable foundation. When hours count in closing timelines, customers and lenders can't afford the distractions and delays of slow servers, lost data, or the risk of ransomware destroying the lending process. An IT Solutions Provider like TBC can make the IT infrastructure of mortgage lenders more secure, reliable, flexible, and scalable with the right people, processes, and technologies.

TBC is an IT Solutions Provider with 26 years of experience as a Managed Service Provider and Managed Security Services Provider. We demonstrate the value of partnership with long-term commitments to our clients, with continuous tech and process improvements and the upskilling of our employees by funding training and certifications in their chosen fields of expertise.

Invest in creating customer loyalty and brand confidence with TBC's responsive, SLA-driven experts in cross-functional teams dedicated to making you look good. Leverage your IT to empower data transparency and customer service excellence. Customers won't notice your IT investments until it impacts their wallets and dreams.

TBC is the only Nutanix AHV and Veeam Managed Services Provider for fully managed BaaS, and our data architects and engineers are passionate about developing innovative backup solutions to support our clients' business continuity plans. Real-time connectivity, security, and data availability are essential for mortgage lenders to make timely, data-driven decisions to stay competitive in a tight market.