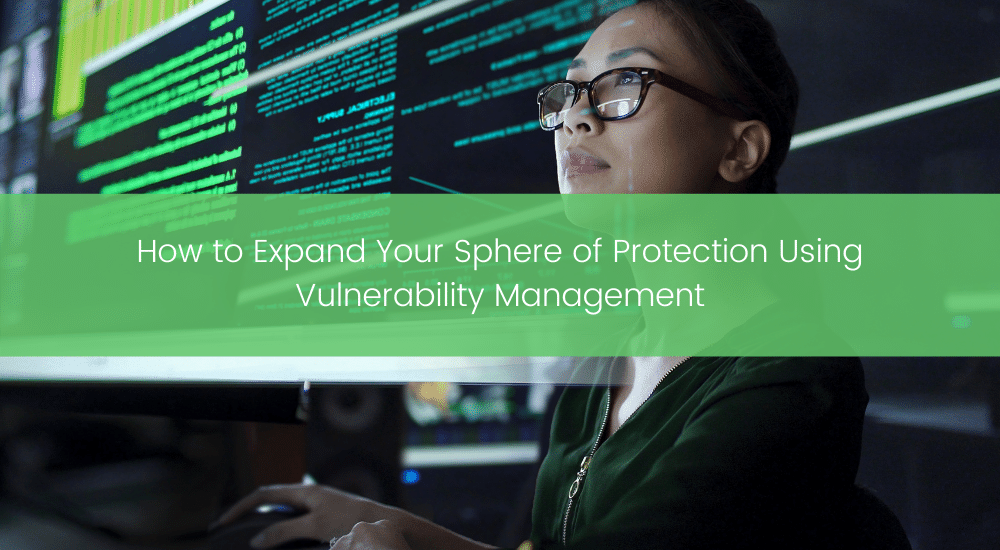 Companies today face heightened security risks related to cyber-attacks and data breaches. In fact, according to Risk Based Security, there has been a 51% increase in year-over-year breaches, which means it's more critical than ever to take additional measures for protecting your business.
Vulnerability management is one strategy companies can use to prevent unauthorized organizational disturbances from occurring. Let's take a closer look at how organizations can utilize vulnerability management to protect themselves from unwarranted security breaches.
What is Vulnerability Management?
Vulnerability Management (VM) or Risk-Based Vulnerability management (RBVM) uses preventative measures to limit security vulnerabilities. As an ongoing security-based assessment and smart resource prioritization tool, it helps companies meet appropriate compliance standards.
Mature RVBM programs have the ability to detect vulnerabilities, determine appropriate fixes, and implement procedures to address ongoing issues. ZDNet notes that only 5% of vulnerabilities are typically exploited, but these critical issues must be found and addressed amid millions of less important ones.
Vulnerabilities are weaknesses found in devices, applications, operating systems, or networks that threaten enterprise security standards. Companies should be wary as a single phishing attack or hacker discovering unpatched software can grant unwarranted access within your network.
How to Secure your Organization
Several automated vulnerability scanning tools are available on the market, which are efficient at discovering potential threats. The key to maximizing your protection is deciphering reports to understand the highest risk/most significant impact vulnerabilities requiring immediate attention.
Building complex assessment frameworks can help to prioritize fixes based on potential impacts to your enterprise. Remediation processes and protocols often necessitate multi-team collaboration. Due to the far-reaching implications and associated downtime of patches—companies must employ techniques to minimize organizational downfalls.
Increase your Network Visibility
Using outdated vulnerability management programs on already fragile legacy infrastructures can further endanger your organization. Companies can miss legitimate threats making it more difficult for IT teams to provide appropriate resources to address vulnerabilities and remediation processes for aging infrastructures. As risks are identified, they must be adequately mitigated and addressed to prevent downtime and system losses.
The main goal of any organization should be to reduce the risk of vulnerability-based breaches. Not all vulnerabilities should be considered dangerous; therefore, companies must prioritize depending upon specific threat levels.
Commitment to Cybersecurity
Vulnerability management demands whole-company support and strategic response frameworks to ensure robust cybersecurity. The National Security Agency (NSA) urges businesses to stay informed and responsive to patch releases. The NSA provided a list of standard practice vulnerability mitigations that all companies should abide by, including:
Keeping systems and products updated as soon as possible after patches are released
Expecting that data that is stolen or modified (including credentials, accounts, and software) is addressed by patching, making password changes, and reviewing individual accounts
Disabling external management capabilities and set-up out of band management networks
Blocking obsolete or unused protocols at the network edge and disabling them in device configurations
Isolating internet-facing services in network Demilitarized Zones (DMZ) to reduce the exposure of internal networks
Enabling robust logging of internet-facing services and monitor the logs for signs of compromise
Today's heightened use of distributed workforces requires companies to adhere to increased cybersecurity standards. Organizations that take appropriate measures to address cybersecurity risks are better equipped to handle potential issues moving forward.
Let TBC Improve your Vulnerability Management
If your business is looking to secure its systems and limit potential vulnerabilities—look no further than TBC.
As a managed security services provider (MSSP), TBC can lower your cyber risk profile and close security systems gaps. TBC can determine the strength of your security protection and pinpoint potential vulnerabilities.
TBConsulting works side-by-side with your team to identify your systems, workloads, data storage, and applications within your digital environment. We help businesses develop forward-thinking strategies to help secure their valuable data and limit the risk of cyberattacks.
If you would like to learn more about how TBC can address current organizational needs, please set up a 30-minute consultation with one of our security experts today!