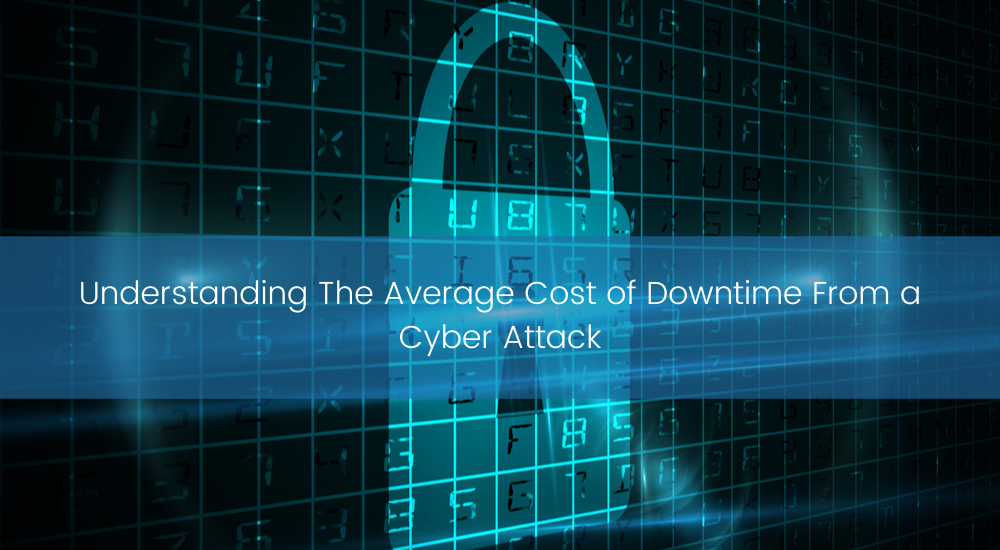 When it comes to running a business, no phrase rings truer than "time is money." If organizations aren't doing everything to maximize available resources, businesses will suffer tremendous financial losses. A recent Gartner report stated that a single minute of downtime could cost a company over $5,600 and possibly more depending on the industry. Companies may be experiencing countless losses of revenue as a result of these shutdowns and stalls.
Ransomware has the distinct ability to attack business infrastructures, forcing companies into a virtual standstill. These events cause massive internal disruption and may cost a company its profitability and reputation. Although organizations may feel equipped to handle such events, many businesses lack sufficient security protocols.
The best method of preventing harmful and expensive malware attacks is to mitigate vulnerabilities before an attack. Establishing effective security protocols can help companies strategically stop malware attacks before they happen.
Ransomware costs companies over $75 billion per year and these figures continue to increase (source: Datto)
By 2021 a new ransomware attack will be occurring every 11 seconds (source: Cybersecurity Ventures)
Cyber attacks will only continue to occur more frequently as time goes on. Although industries of all types may feel the brunt of ransomware attacks—healthcare and financial sectors may be among the most at risk.
The Cost of Cyber Attacks for Healthcare Organizations
Healthcare organizations are among the most vulnerable for being hit by ransomware. A single attack can destroy a company's profitability, ruin reputations that took years to build, while putting patient safety at risk.
Time wasted on task less employees and angry patients can be devastating to a company's bottom line. Interbit Data Inc. reported that Healthcare organizations typically have to pay out over $8,851 per minute of downtime. Companies should invest the resources necessary to prevent and combat the prevalence of attacks and protect the integrity of their patients' data.
According to CS Online, healthcare attacks may cost companies up to $5M or more per single incident. Organizations should detect the source of attacks, contain them as necessary, recover data, and undertake remediation tactics.
Healthcare organizations often think they are too small to be targeted by an attack. Unfortunately, this is not true. Healthcare providers have seen a 350% increase just in Q4 of 2019. And a majority of those attacks were on facilities with less than 500 employees. According to the latest RiskIQ report, smaller providers are prime targets due to the increased likelihood they will pay a ransom demand to prevent care disruption.
Use our Healthcare Downtime Calculator to get an idea of the potential revenue impact your organization might experience if a disaster shuts down your facility. Enter some basic information about your organization's size and revenue, and you'll receive instant results.
The Cost of Cyber Attacks for Financial Organizations
Financial organizations are no strangers to ransomware attacks. In particular, banks have been hit by a 238% surge in cyber attacks since the pandemic started. The FBI has gone so far as to issue a warning that a 50% increase in mobile banking apps will lead to a rise in the exploitation of banking customers.
One slight misstep can leave the door wide open for ransomware attacks. As remote bank employees continue using private networks, personal devices, and mobile hotspots—the risk of cyber attack becomes further compounded. Conducting financial transactions without adequate cybersecurity processes in place may result in disastrous consequences.
Deloitte identified seven (7) hidden costs of a cyberattacks:
Increased insurance premiums
Drop in credit rating and added cost to raise debt
Disruption in operational performance
Customer relationships and related revenue lost
Contracts terminated
Company name devalued
Intellectual property and competitive advantage lost
Don't let your organization become another statistical victim of a cyber attack.
Calculating the Cost of Downtime
Feel free to use our Downtime Calculator to understand better the financial impact your organization may experience in the event of a cyberattack. Enter basic information about the size and revenue of your organization to receive instant results. The financial impact of downtime will vary depending upon the severity of the attack itself and the length of downtime.
Partner with TBC to support your IT framework to help monitor your security infrastructure and manage your data 24 hours a day. If you need help obtaining a better understanding of your organization's vulnerabilities and potential security concerns, please feel free to contact us for a 30-minute consultation with one of our security experts.
At TBC, we're here to help your company grow and flourish with an array of tools and resources. TBC helps companies improve security strategies while optimizing system efficiencies. We remain committed to assisting organizations in achieving mission-critical needs while simultaneously safeguarding security infrastructures.