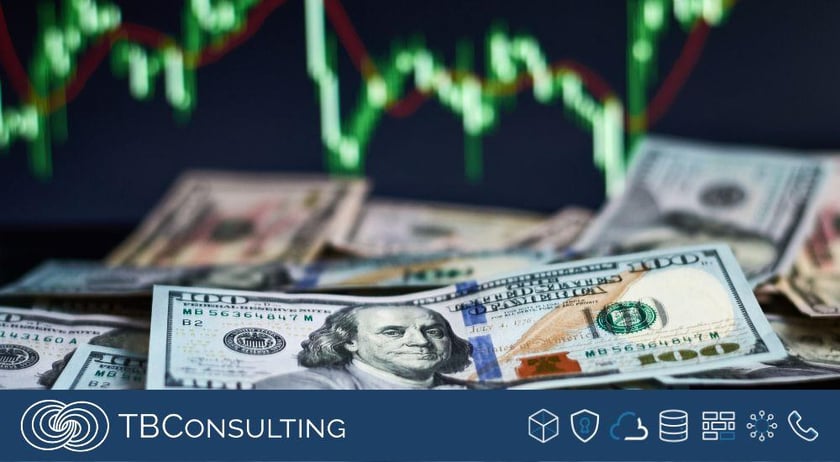 How many hours have you spent researching IT tools online, talking to peers, reading reviews, and comparing prices and service agreements without getting a clear picture of how any of the tools are the best fit to solve your business problems?
How do you know what technologies are the right choice to drive operations and grow revenue in this volatile market?
Don't you wish there was something better than Consumer Reports and Gartner's Magic Quadrant to help you make the right purchasing choices for your organization's unique market position?
Technology is the Business
Data and technology are the cornerstones of your business, and you must protect that symbiotic relationship with your IT talent and budget. But the complexity of your IT stack, whether you inherited a mess from your predecessor or have been far too busy to manage everything, needs to be simplified to run securely and efficiently.
Even if you are fortunate enough to be a digital-first enterprise, without the burden of legacy infrastructure dragging out your digital transformation, the rate of technological innovation has outpaced mainstream adoption. There are 16,431 software publishing companies in the United States, each churning out 'must have' applications to make your life easier, make your business run faster, or try to fill some niche market with solutions.
Don't fall into that trap and contribute your hard-earned dollars to the $84B wasted on unused, unnecessary, and underutilized software every year. Some of these applications may increase your cybersecurity risk because they are not maintained. Even beyond the wasted budget and additional risk, you can't afford the time it takes to make mistakes that spark infighting and distrust between your teams.
Best practice? Seek professional advice to make the right IT choices the first time.
Seek Advice from IT Experts
Who can you trust to tell you the whole truth about what you need? Who can be your partner in innovation and decode the complexity of your existing IT stack? Who can offer the best advice on what IT to invest in, dispose of or keep?
With rising costs, supply chain disruptions, and market insecurity, now is the time for leadership to find a Managed Services Provider (MSP). One with enterprise-level experience and a full range of whole-business IT solutions to reduce waste and streamline your IT stack for scalability, security, and efficiency. By taking stock of what you already have, an MSP can analyze and optimize your existing IT stack before spending more on tools that need additional integration.
A third-party evaluation can give you an honest assessment of your people, processes, and technologies for the insight you need to make the right IT decisions. Boost your resilience and position your IT stack to meet future demands so you can capitalize on opportunities for revenue growth.
Once you have a firm grasp on the health of your IT infrastructure, an MSP can work with you to find ways to get the most out of your existing subscriptions, applications, and cloud services and to eliminate redundancies and wasteful spending.
Demonstrate Value
Even though IT budgets are expected to rise by 5.1% in 2023, that spend falls below the expected inflation rate. So what does that mean to your organization? It means you must prioritize the tools that will bring you the most value, those worthy of implementation, integration, and adoption.
You no longer have the luxury of buying blind – paying for an entire software suite with little to no intention, or ability, to maximize all its features. You can fight the impact of the recession if you build more value into your existing tech stack with as few additional tools as possible while still maintaining the ability to harness growth.
Some organizations struggle with IT decision-making because:
They do not have enough visibility into their environment
They don't have a comprehensive asset management program in place
They are unsure of the extent of wasteful spending on underutilized tools
They don't know which technologies can integrate with their existing tools
They can't agree on which initiatives to prioritize
A qualified MSP can help you prioritize initiatives by highlighting those focused on business outcomes, like improving your operational functionality and driving efficiency. There is no one size fits all tool kit, nor is every IT team equipped to deal with endless innovation cycles. Asking for help is your first step toward freeing yourself from the turmoil and high cost of making IT mistakes.
TBC Can Help
TBC is a multi-disciplinary MSP with over 25 years of experience supporting and securing IT environments to give clients confidence and peace of mind in their IT infrastructure and capabilities. From our headquarters in Scottsdale, Arizona, we use our global footprint and broad competencies to deliver customer service excellence in the design, implementation, and integration of best-in-class solutions into your environment.
If you need expert help, please reach out to our teams. Our clients reap the benefits of many technical minds coming together in partnership, focused on solving your pain points. We know how failed initiatives sour the growth mindset, so lean on our expertise to right-size your tech stack and deliver a healthy ROI.