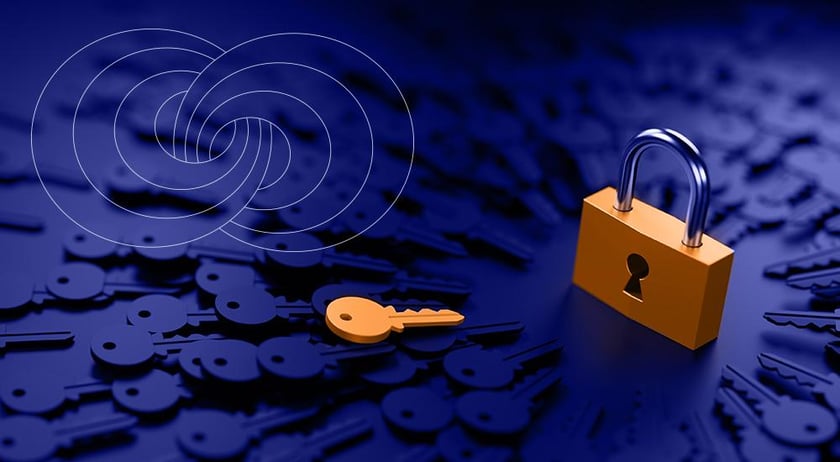 The Cybersecurity and Infrastructure Agency (CISA) is leading from the top to show software manufacturers how to become 'secure by design and default.' Honestly, it's a good idea. Who doesn't need more security?
But what are the implications of holding tech firms and software developers liable for how end users deploy and manage software in their own systems? How will the new
National Cybersecurity Strategy
play out in the tech world? Will this strategy protect our critical infrastructure from debilitating cyberattacks like the
Colonial Pipeline
and repeated
airport
disruptions?

While the full benefit of the National Cybersecurity Strategy remains to be seen, tech firms should prioritize security and vulnerability management to protect themselves. And in doing that, they will also better serve their customers.


DevSecOps Culture
A security-first mindset is the best way to protect your environment against threat actors who become digital chameleons--they can lurk in your systems, mimic legitimate code, and move undetected for as long as you let them.
Executive leadership teams have high expectations of their cybersecurity and development teams, often assuming that security is already built into their processes. DevSecOps is a model that focuses on communicating and collaborating between Development, Security, and Operations teams to produce safe and secure software and IT services. The whole-business ecosystem becomes integrated with security and IT lifecycle management.

But when complete development cycles are restricted by tight deadlines, limited resources, and customer demands - the DevSecOps model is dismantled in favor of meeting production timelines. The resulting "finished" product may be flawed, necessitating a repair when the customer notices and complains, eroding customer trust.
What can you do now to build a security culture?

1. Align IT risks and opportunities with business risks and opportunities. Discuss and take action on an IT Security and risk mitigation strategy because they are executive-level priorities. Gartner reports that 70% of boards will fill a seat with a cybersecurity expert by 2026.

2. Software quality issues cost the U.S. $2.41 trillion last year. No one can afford to relegate security to an afterthought. Security flaws are a lot cheaper to fix in the development stages than in production – and that should be incentive enough for companies to move to a DevSecOps model.

3. Play offense and defense with Extended Threat Detection and Response (xTDR). When you want to integrate and automate threat detection and response onto a single platform, xTDR is the solution to fortify your perimeter and hunt for threats in your system.

4. Encourage (demand) consistent and transparent communication across multi-functional teams to find and fill gaps in your infrastructure and development processes. Prioritize security, reliability, quality control, and agility over time-to-market.
Security for your Ecosystem
How do you shift the security paradigm without impacting your time to market? How can you meet deadlines, address investor demands, and deliver new tech tools and software within CISA's standards?
By building a trust security model into your production framework from the beginning and continuously addressing security elements throughout the entire lifecycle of your product.
By implementing an asset lifecycle management program to keep all your digital assets like data, software, and hardware licensed, updated, and in top working order until end-of-life.
Without asset management, losing track of assets is easy—inviting ownership chaos, blame-shifting, and difficulty finding root causes that will delay incident response. Threat actors are happy to expose your hidden vulnerabilities and misconfigurations when you are too busy to fix bugs or manage your endpoints and aging infrastructure.
It's time to take a holistic view of your IT ecosystem and reflect on how security and risk management are integral to your business. You can achieve security, reliability, and scalability if you invest in continuous process improvement, security training and promote a security-first mindset and a collaborative in-house community. Ask for, and welcome employee and stakeholder ideas on how to become secure by design to better serve your customers.
Trust, Ownership & Responsibility
How can you build trust on a Zero Trust security architecture? While it sounds counterintuitive, the Zero Trust principle can bring security to your whole IT ecosystem with controls around identity, infrastructure, data, devices, workloads, and cloud access. Not only should the software you use be secure by design, but your network and everything that relies on your IT infrastructure should also be secure by design. Always knowing who and what is in your environment is the foundation on which to start your journey to security maturity.
In addition to adopting security standards and policies throughout the enterprise, everyone in the company, even those on the executive team, must acknowledge their shared responsibility of protecting business outcomes—even while performing daily operational tasks. Cybercriminals are super-savvy, well-funded, and quite literally have your number.
You want to shrink your attack surface and clearly define roles and responsibilities for incident response and remediation. Security is your constant companion as you layer your business operations with governance, continuous risk monitoring, incident and response plans, access controls, and business continuity planning.
As your employees are your first line of defense, enable them to openly communicate about anomalies they find in the systems and bolster their confidence with Security Education Training and Awareness (SETA). When everyone in the organization takes ownership in applying security methodologies to development and operations, your security posture is strong, and your economic outlook is even stronger.
TBC Adopts Security by Design Model
Do you need technical and operational support in managing risk and complying with security expectations? TBC, an IT Solutions Provider based in Scottsdale, Arizona, has over 26 years of experience as a Managed Services Provider (MSP). We understand the many demands on your IT teams and the high-security expectations of your customers. We want to help you deliver value to your stakeholders and customers with our targeted, secure by design IT solutions.
At TBC, our security engineers and infrastructure architects keep security top of mind. We understand the integrated nature of business and IT environments and the many external factors that make it difficult for in-house security teams to manage a complex security strategy alone.