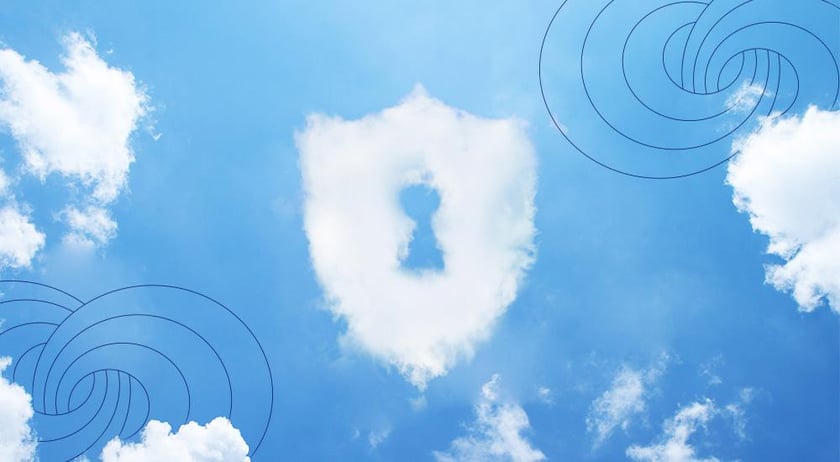 Investing in your cloud infrastructure is the best way to achieve digital agility across your enterprise. Moving your data and applications from on-premises hardware to the cloud promotes hybrid work productivity. Remote workers demand high availability, secure connectivity, and access to data and applications from anywhere. While cloud computing has numerous benefits, it's best to leave the challenge of securing a perimeter in constant motion to those experienced in delivering secure cloud services.
The 5 Key Benefits of a Cloud Security Solution
Proactive threat management

Dedicated and experienced cloud architects ensure that security is deployed over your many endpoints (access ports, devices, and applications). A cloud security solution must include matured processes, visibility, tracking, 24/7/365 monitoring, and industry-leading technology to provide a proactive and responsive threat management system via a centralized management hub. To minimize risk, threats like DDoS (denial of service) attacks can be thwarted with active monitoring and traffic disbursement.


Data security

A robust cloud security solution manages the entire data lifecycle – from creation to end of life. Critical data should be protected with encryption, strong passwords, and multi-factor authentication. Backups must be tested to verify data veracity. Internal and external discipline policies must be defined to limit access to data based on the principle of least privilege.


Regulatory compliance

Data security and privacy are top concerns for regulated industries and consumers. Top-tier cloud security solutions manage and maintain enhanced security around infrastructure to meet compliance and protect personal and financial data.


Scalability

A scalable cloud computing solution is responsive to fluctuations in demand and can adjust capacity, security coverage, and costs accordingly. For example, when you have periods of high traffic, server capacity increases to avoid server crashes. But once the demand is scaled back, charges are reduced. Why pay for additional infrastructure when shifts in demand could leave expensive equipment underutilized?


High availability and support

High availability means cloud computing can keep business-critical systems running securely despite single-component failures. Backed by constant monitoring, geo-redundancy, and failover protocols, your cloud-based data and applications are ready to support your workforce. A best-practice cloud security solution offers continuous support for a company's digital assets and provides solutions when disruptions threaten the environment. This includes live monitoring 24/7/365 to find and address issues in real-time.
Security First Approach to Cloud Computing
Take the time now to tighten the security of your cloud environment because the likelihood of cyberattacks, breaches, leaks, intrusions, compliance violations, failed audits, and system downtime is very high. You can also avoid the dangers associated with security failures with integrated authentication controls, encryption, firewalls, governance, strict enforcement of security policies, and identity and access management.
Cloud security is not just an IT issue. Cloud security is essential to your overall business strategy and serves as a framework for your security posture. As such, thoughtful cloud security planning should start with the CEO inviting cloud security experts to the discussion table. Businesses currently managing a multi-environment infrastructure alone can expand the core capabilities of their IT teams with the support of an IT Solutions Provider experienced in delivering efficient cloud security services.
Secure Your Cloud with TBC
TBConsulting has 26 years of IT management and cybersecurity experience, helping clients optimize and protect their digital environments. We can give you the controls to address your cloud security challenges. At TBC, we shamelessly support our partners with certified, experienced, and knowledgeable security engineers and cloud architects. Our footprint in enterprise data centers across the globe reflects our investment and commitment to cloud and data security.
At TBC, our cloud architects and security teams have the passion, the processes, the expertise, and the premier tools to support your cloud environment fully. Our teams are constantly upskilling with advanced certifications and have learned to incorporate cloud governance to best serve the needs of our clients. Our security-first mindset is more than protecting your cloud environment from cyberattacks. We bring visibility, threat intelligence, constant vigilance, and IT talent to your cloud security solutions.