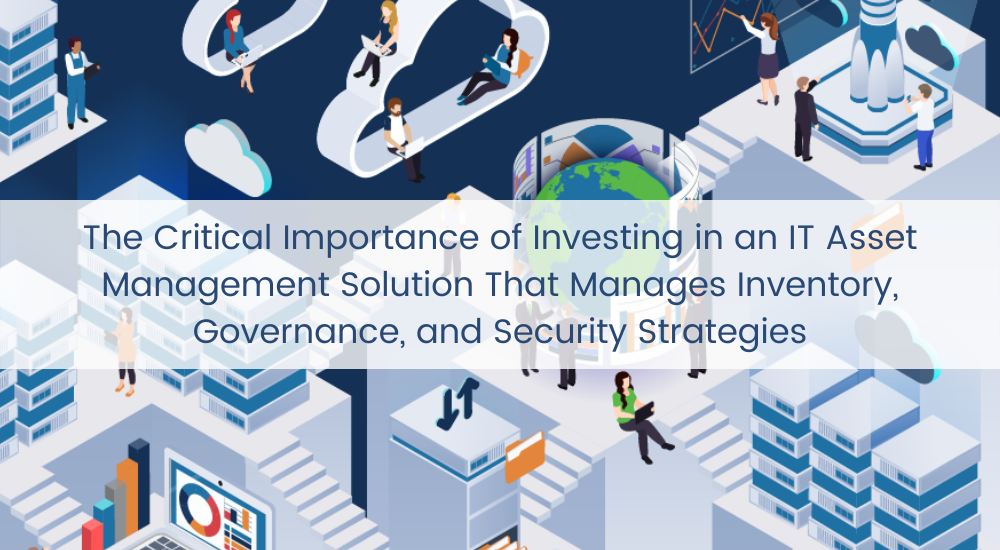 Have you ever grown impatient with the 'red tape' and the delays involved in purchasing new software or devices that will serve to make your team more efficient and deliver faster results?
Maybe you went ahead and bought the software, independent of any approval process, and have been using it successfully for some time. And you think that your company should be proud that you took some initiative and got it done. Right?
Wrong.
By ignoring governance standards around approval processes and IT asset lifecycle management (ITAM), you are putting your entire company at risk. IT assets hidden from the routine maintenance cadence, put in place to protect from vulnerabilities, pose very real risks such as unpatched software, data not encrypted properly, data not backed up properly, devices at end-of-life, and security gaps in your network. These risks can lead to unexpected outages, data loss, exposure to ransomware, and attacks on your infrastructure. Gartner warns that "gaps in managing IT assets increase the risk of costly audits and business disruptions."
Listen to Dieter Gable, CEO of TBConsulting, explain the dangers of an IT infrastructure that is not understood, maintained, or properly secured.
To secure your IT infrastructure with an ITAM solution, you need to:
Identify all IT assets attached to your network

Rate the sensitivity level of data/applications to build a risk profile

Understand the lifecycle stages of your assets

Decommission old, underutilized tools

Create approval and procurement processes

Create a maintenance cadence

Build a communication/response tree for incidents
Take the time to build a comprehensive IT asset inventory. Maintain controls over your assets and procurement processes and establish an internal approval system that works for your business. Building an asset inventory does take time, but it is well worth the investment when you discover exactly what you have, where it is, and what forgotten assets are still tethered to your network.
Implement an IT asset management framework that will benefit your company's strategic plan. In addition to providing structure and governance around IT asset ownership and responsibilities, an ITAM solution gives you the opportunity to look at the utilization, capacity and costs associated with your IT resources.
When you avoid short-sighted impulse buys that introduce one-off, temporary IT solutions for long-term business problems, you won't have to worry about 'paying down' your company's technical debt later.
Let TBConsulting Help With Your IT Asset Management Framework
IT asset management is an essential component of an organization's robust strategic plan. TBConsulting has custom-built an ITAM solution on the ServiceNow platform that can help clients discover, manage, and secure all of their IT assets within a governance framework.
TBC's ITAM solution delivers dashboard visibility to improve efficiencies and achieve maximum value and performance from every IT asset. As a Scottsdale Arizona IT Consultant, TBConsulting has 25 years of experience delivering IT excellence to our clients, and can help you build your IT strategic vision. Contact us today if you need help managing your IT assets and aligning your business strategy with your risk profile.