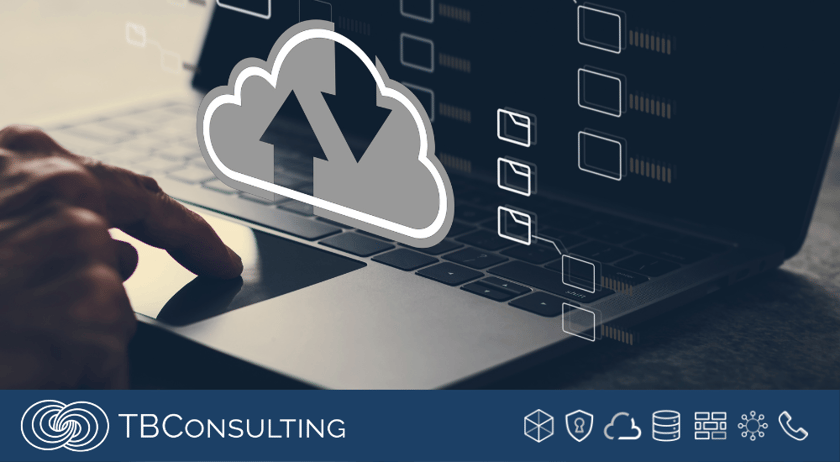 Data security is no longer just a technology problem; it is a business risk. When disaster strikes, will you be ready? Do you have a solid business continuity plan in place? Are you sure that your data is recoverable?
The Value of Data
Data touches every aspect of business – from research and development to financial planning. So why haven't Board level executives always given data the priority protection it needs? Organizations are waking up to the reality that every business is at risk for a cyberattack – even small and medium businesses.
Because there are many tools, software options, vendors, and Managed Service Providers (MSPs) to choose from, 'decision paralysis' often afflicts those in the C-Suite. They are worried that an incorrect decision could result in blame directed squarely at them.
Everyone imagines that their data is clean, accessible, and safe—but can you guarantee that that is true? Who manages data between the cloud, data centers, and your on-premise storage? Who makes sureyour back-end functionality includes regular testing of data backups?
When a single data breach can set your business back in dollars, resources, reputation, and prospects, protecting your data should be the top priority of your business continuity plan.
The Case for Building a Business Continuity Plan
What is a Business Continuity Plan (BCP)? A BCP is a crisis response plan that outlines how a business can maintain critical infrastructure functionality after a disaster by defining the responsibilities of each role, preparing a communication plan, and building recovery strategies for each business component.
While disasters can be natural or created by humans, the likelihood of falling victim to a targeted ransomware attack is far more likely. Typically, customers empathize with businesses after natural disasters and can more easily forgive the ensuing mayhem and delays. But a cyberattack against a known vulnerability that you failed to patch? Not the same. Customers expect you to handle their sensitive data safely. Customers show less tolerance and often become enraged as victims of a data breach that your company could have avoided and should have dealt with quickly and professionally. Committing the time and resources to develop a BCP will save both.
An unplanned 'shut down' can negatively impact business partners, customers, employees, vendors, suppliers, and distributors. But if you design and implement a clear disaster communication plan, complete with detailed distribution targets of who, how, and when periodic progress updates will be delivered to interested parties, there is a good chance of saving your reputation.
Testing is a critical component of BC planning. Your organization should run real-time disaster drills, restore actual data, and time these drills. Then, follow up with a post-mortem discussion to understand what went wrong, where vulnerabilities existed, determine a solution for each issue, and implement fixes immediately.
And once you have established and tested the BCP, there's more work to do. Manage the BCP and update it according to changing priorities, new technologies, threats, and what you learned from previous iterations.
Maintaining a business continuity management plan requires effort and careful thought. But the time and resources needed to prepare for the inevitable are well spent, allowing you to fight panic with strategy.
Data Backups and Restoration
What does it mean when people say, "your data is only as good as your last backup"? It means that you shouldn't be surprised when you experience a disaster, and the last six months of your data are unrecoverable because your previous backup was six months ago.
Maybe that six-month-old backup is corrupted, and you don't have an immutable copy.
You have already learned these lessons from countless others in the news who never tested and verified their backups or didn't have a business continuity plan that prioritized data security.
It's easy to lay blame but hard to justify the lack of attention to essential details. Without thoroughly testing your backups, you cannot know if you can fully restore your data from those backups. That's not a risk your business can afford to take.
Run disaster drills. Test your ability to restore server configurations, active directories, critical files, and applications. Test compatibility of your backup software with various devices you may need during restoration. Document the results. Discuss what worked and what failed. Then update your testing plan accordingly. You will thank yourself later if you work out the kinks before you need to implement your plan.
Data Backup as a Service for Business Continuity
Your best option to ensure restorable data backups may be to engage a Managed Services Provider (MSP) to shoulder the burden of backups. An MSP's Backup as a Service (BaaS) solution can also incorporate data security for every stage of the data lifecycle and help you prepare for the worst.
Data drives business decisions—from daily operations to infrastructure planning, budget, resource capacity planning, and product development. And while all data is not equally valuable and deserving of state-of-the-art storage solutions, critical data requires the technical, legal, and compliance protections a BaaS solution offers. Consider data backup and restoration capabilities as essential components to the success of your business continuity plan—because, without data, you don't have a business.
When evaluating an MSP for BaaS:

Discuss solution capabilities for your specific data type

Define data ownership and responsibilities

Evaluate storage options - cloud, data center,

on-premise

Communicate your unique technical requirements

Understand the cost structure of various storage options

Discuss how BaaS will integrate with your current systems

Agree on restoration SLAs

Define security expectations

Determine data backup and testing frequency

Outline implementation strategies
Suppose you are more of the DYI type. In that case, these fundamental evaluation questions are still an excellent way to determine if you are ready to take on the data backup and recovery challenge to ensure your company remains viable after a crisis.
BaaS with TBConsulting
TBConsulting, a Managed Services Provider headquartered in Phoenix, Arizona, is dedicated to the stability and continuous operations of our clients' IT environments. Our data management program preserves your data integrity, focusing on detection, protection, and recoverability. TBC's data security experts work closely with our data center teams to deliver data backup solutions at scale.
TBC knows the importance of testing for recoverability and maintaining immutable copies. As a certified Veeam partner, we use best practices for data storage, automation, data center management, and security to properly manage your critical data. TBC's 3-2-1 backup methodology can protect your organization from the ugly reality of paying a ransom for a decryption key due to not having your data adequately backed up.