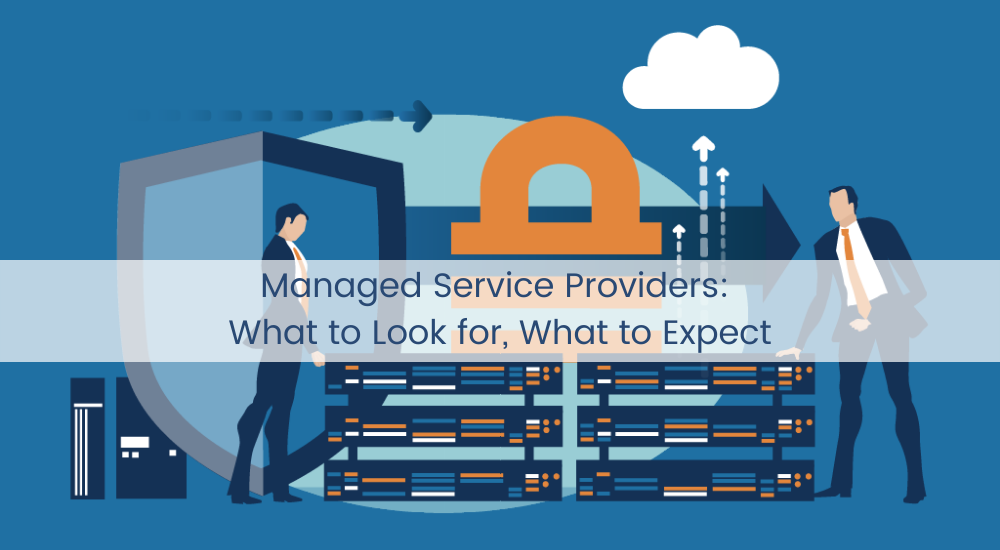 Managed service providers (MSPs) provide a wide range of IT solutions to businesses, including network, application, infrastructure, and security services. Choose an MSP with the right fit to achieve your goals and establish a long-term relationship built on trust rather than one-time service transactions. A knowledgeable MSP can help you scale your IT infrastructure to increase production, data security, and reliability while creating "space" for your IT teams to focus on strategic initiatives.
Let's take a look at what companies should look for and what they should expect when choosing a managed service provider.
Why Use a Managed Service Provider
Managed Service Providers deliver enterprise-level solutions for businesses looking for IT "as a service" models. Organizations should look for MSPs familiar with both the functional and technical aspects of their specific business requirements. Because anyone can call themselves a managed service provider, it's critical to establish whether the MSP has the necessary experience to deliver what your organization requires.
Choosing the right MSP can make all the difference when it comes to creating positive business outcomes.
Choosing the Right Managed Service Provider
MSPs can be the tool used to help companies achieve innovative and operational excellence. The right MSP will help your organization deliver precision services while developing a strategic roadmap to help guide business outcomes. Gartner has reported that 41% of businesses will increase their reliance on MSPs for "digital business infrastructure."
Companies that need additional support with cyber security, IT infrastructure performance, IT asset management, or sophisticated IT implementations should contact a reputable MSP. The following are some of the benefits of employing an MSP:
Take over day-to-day tasks, so your team can focus on strategic initiatives
Develop a meaningful partnership to help your organization scale IT initiatives
Create a strategic roadmap to help implement your ongoing IT projects
Businesses can benefit from the dedicated technical expertise and industry-leading solutions of MSPs that would be too costly to support in-house. MSPs can deliver and scale IT services using a budget-friendly OpEx model. These services can allow organizations a higher degree of flexibility and control over their financial capabilities and resources.
How TBConsulting Can Manage Your Service Needs
TBConsulting works closely with clients to identify potential security gaps while managing the complexities within digital environments. As a managed service provider in Arizona, with over 25 years of proven IT excellence, TBConsulting provides the operational and strategic expertise needed to help businesses thrive and grow at scale.
At TBC, we understand the importance of building a quality partnership that serves to promote the growth and technical capabilities of our clients. Partnering with TBC as your MSP will provide your company with the dedicated IT resources needed to support your teams with meaningful deliverables.
TBC can help you build a better business today while addressing current organizational needs and challenges. If you would like to learn more about how TBC can help your business, please feel free to schedule a 30-minute consultation with one of our trusted experts today.