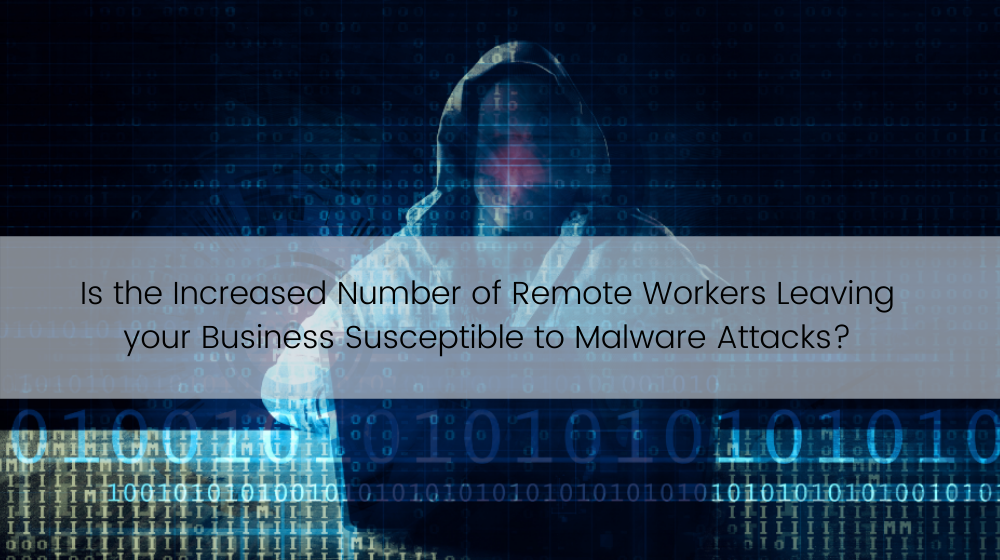 The world is currently facing a pandemic of never before seen proportions. In a couple of months the Coronavirus has spread from a small region in China to several countries across the globe. The United States is currently experiencing an influx of cases that continue to grow at an exponential rate.
Many areas across the nation have implemented precautionary procedures calling for statewide "stay at home" initiatives aimed at containing outbreaks and slowing the rate of viral spread. As a result, a vast majority of office workers are currently working remotely.
While remote capabilities may provide employees the flexibility needed to complete work within the safety of their homes, they may be at an increased risk of cyberattacks. As more professionals begin turning their kitchen tables into office spaces—the likelihood of becoming a cyber victim continues to grow simultaneously.
The correlation between a physiological and virtual virus may seem bizarre, but trading in cubicles for couches may open the door for cybercriminals. Malicious actors have begun taking advantage of tragic circumstances oftentimes posing as health authorities or government officials from the World Health Organization (WHO) or the White House.
People are most vulnerable when tragedy strikes and victims may be lured into exposing credentials or accidentally downloading harmful malware. During these seemingly difficult times, upholding the highest of email security standards is essential.
Let's take a look at how companies can utilize specific strategies to help safeguard their business interests while also protecting employee welfare.
Empowering People
While the availability of remote work has been trending upwards in recent years, some companies continue to resist workplace flexibility. Recent Coronavirus procedural guidance has forced numerous organizations to rethink their current policies.
Companies must allow professionals to perform work remotely or forgo doing business altogether. During these times, providing user education and training can help to limit the possibility of potential attacks. Knowledge is power and employees must be aware of devices cybercriminals may employ to betray individuals and businesses.
Using simulated phishing campaigns may be helpful for understanding how employees would react to cyber-attacks. Responses for each employee should be assessed and those who don't act accordingly should receive additional training and guidance.
Evaluating Processes
Many companies have rigid policies in place that forbid or limit the availability of remote work. Whether it be archaic infrastructures, proprietary information, or management's unwillingness to adapt—many corporations are adamantly opposed to working remotely.
The Coronavirus crisis has forced several companies to embrace remote work otherwise business simply cannot be completed. With great freedom comes increased worker responsibility. Telework agreements should be created to provide guidance and structure for employees.
Employees should be aware of phishing and ransomware attacks they may encounter outside their typical office spaces. There is an increased likelihood that scammers may pose as public officials or charitable organizations. Never accept emails at face value and use additional provisions if financial transactions are involved. For example, if the CFO of an organization requests fund transfers, be sure to call employees and verify transaction legitimacy. Social vulnerability is at an all-time high, so be sure to take every precaution necessary.
Using the Right Technology
Cybercriminals employ a number of different technologies to breach digital systems. As their capabilities increase, companies must adopt protective strategies to stay ahead of the curve. During these current times of uncertainty, lawmakers such as Sen. Michael Bennet have called for a major review of cybersecurity protections at government agencies such as HHS and the CDC.
As government entities ramp up their digital protection strategies, small and mid-sized businesses should employ similar tactics. Ensuring that security patches are up-to-date along with appropriate spam filters through Office 365, G suite, and Sophos can mitigate the likelihood of harmful email attacks.
Additionally, understanding if your SPF and DMARC records are configured properly can help to authenticate mail servers and validate sender legitimacy. DMARC records are one of the simplest and most effective strategies for spotting and eliminating phishing emails.
While companies can utilize endless tactics to prevent cyberattacks, enlisting the help of a qualified third-party company can provide additional safeguards against malware.
Using TBConsulting to Protect Against Cyberattacks
Businesses of all sizes throughout the world are currently being impacted by the devastating Coronavirus. Widespread panic has caused individuals to act irrationally and scammers have begun taking advantage of people and organizations.
As companies are forced to work remotely, employees and organizations must utilize every protective measure possible to stop phishing and malware attacks. At TBConsulting, we provide fully managed solutions that monitor your digital environments on a 24/7 basis.
We're able to determine risk, safeguard data, and develop strategic surveillance systems that provide additional layers of protection and constant security support. Nobody knows for certain how long the Coronavirus will impact companies, but TBConsulting can be there to protect your business every step of the way.
If you would like to learn more about how TBConsulting can help manage your security needs, feel free to contact us for a free 30 minute consultation. Protect your company and employees against cyberattacks today.