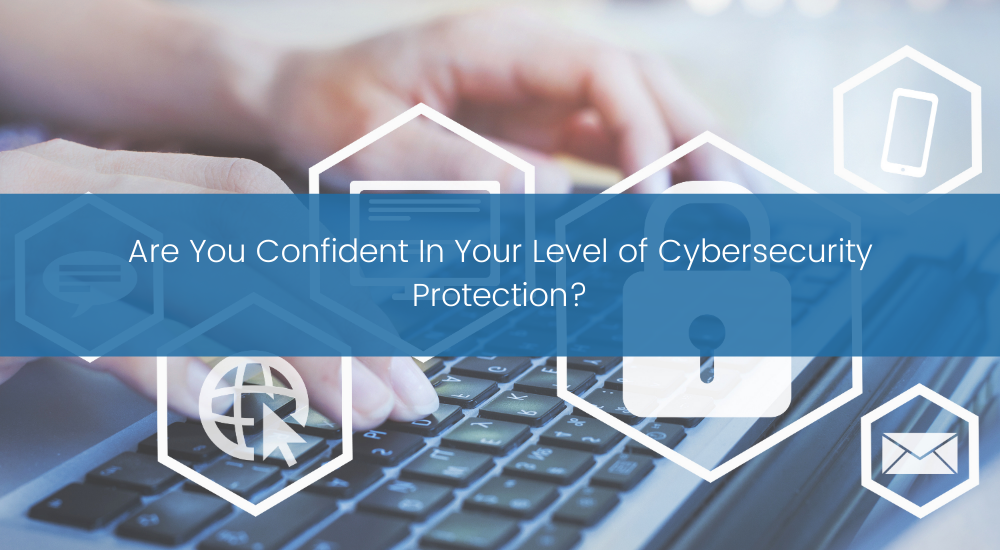 Cybersecurity has become an increasing concern for organizations across all industries. Recent years have seen a substantial rise in data breaches and cyber attacks—the COVID-19 pandemic has further compounded these issues.
In fact, research suggests the recent 600% rise in cybercrime is a direct result of the pandemic. Sophisticated email phishing schemes have targeted all types of organizations with criminals posing as members of the Center for Disease Control (CDC) and the World Health Organization (WHO).
Cybercrime is continuing to hit organizations at a time when they're more vulnerable than ever before. The negative financial ramifications associated with ransomware should not be understated—by 2021, cybercrime will result in an estimated $6 trillion in damages.
Companies must protect their financial assets while maintaining customer trust, developing security strategies to safeguard critical information, and identifying potential points of weakness. Performing a Cybersecurity Posture Assessment is one way companies can effectively manage security concerns.
What is a Cybersecurity Posture Assessment?
A Cybersecurity Posture Assessment is an in-network analysis tool used to generate reports that outline an organization's specific points of weakness while identifying vulnerabilities existing within digital environments. Security Posture Assessments pinpoint potential network and application threats.
Here are some benefits of performing a Cybersecurity Posture Assessment:
Improve IT defense strategies
Mitigate potential points of risk
Help manage data storage using the 3-2-1 strategic approach
Apply security updates and patches as needed
Identify how to address current weaknesses
The digital world of today requires airtight cybersecurity strategies. Utilizing Cybersecurity Posture Assessments can help organizations quickly identify potential threats while minimizing the risk of future attacks.
What Types of Organizations Benefit from a Cybersecurity Posture Assessment?
Many people falsely believe that only large businesses are victims of cyberattacks. The reality is small to mid-sized companies may be hit with data breaches and cyber attacks at a higher rate than larger corporations. In this article, Small Biz Daily says that according to "the US National Cyber Security Alliance, 83% of small businesses have no formal cybersecurity plan". This lack of cybersecurity planning makes small companies a prime target for cybercriminals. Further, during the pandemic outbreak particularly, hackers are targeting smaller companies with ransomware, presuming they are more likely to pay a ransom.
All companies can benefit from Cybersecurity Posture Assessments. Assessments help prioritization and budget justifications related to risk management and upgraded security technologies. Assessments performed by third-party organizations legitimize defensive tactics by identifying the people, processes, and technologies needed to enhance cybersecurity strategies and awareness.
Can an Assessment Help Your Company?
Rob Lefferts, the Corporate VP of Microsoft's 365 Security, declared that hackers "actually lie dormant, both because they're doing reconnaissance but also because they apparently are estimating what moment in time an organization may become most vulnerable and most likely to pay." Despite having a cyber defense strategy, it only takes a single point of weakness to cripple an organization.
The pandemic has created an alarming number of cybersecurity threats—now is the time for patching up vulnerabilities, implementing multi-factor password authentications, upgrading security monitoring, and preparing disaster response plans.
And the benefits extend beyond brick and mortar offices to remote employees. Given the shift to remote work, all companies are at higher risk of cyber attacks. IT teams tasked with managing cyber defense strategies, updating firewalls, and antivirus software can benefit. The Cybersecurity Roadmap provided at the end of the Cybersecurity Posture Assessment helps companies create the actionable defense plans needed for creating a truly secure environment.
Client Success Story
A healthcare supply company recently experienced a ransomware attack that wreaked havoc throughout its internal digital infrastructure. Freezing systems and paralyzing manufacturing workflows, the company sought immediate solutions to rectify the situation.
TBConsulting stepped in to perform a Cybersecurity Posture Assessment as a means of preventing future attacks. Using several techniques, including vulnerability scans, network scans, domain enumerations, and backup management, TBC quickly identified and resolved the point of weakness.
The company had all computers, data backups, and network systems linked to a single network. This lack of diversification strategy allowed hackers to access entire systems from a single point of entry. A Cybersecurity Posture Assessment performed before the attack would've identified these systemic problems and helped the company avoid the attack entirely.
How TBC Can Improve Your Organization's Cybersecurity Posture
Prevention is always the best way to avoid potential cyber-attacks. TBC helps companies create defensive strategies that provide constant monitoring and protection against future threats.
TBConsulting offers fully managed solutions that proactively monitor and assess digital environments. We're able to determine risk, protect data, and create a strategic surveillance approach to safeguard businesses.
Our experts work with CISOs and IT security teams to create viable roadmaps to fortify Cyber Defense Matrices. We develop solutions to reduce security vulnerabilities and secure critical data. If you would like more information about how TBC can improve your Cybersecurity Posture, feel free to reach out for an assessment. We'll find potential points of weakness before a hacker can.