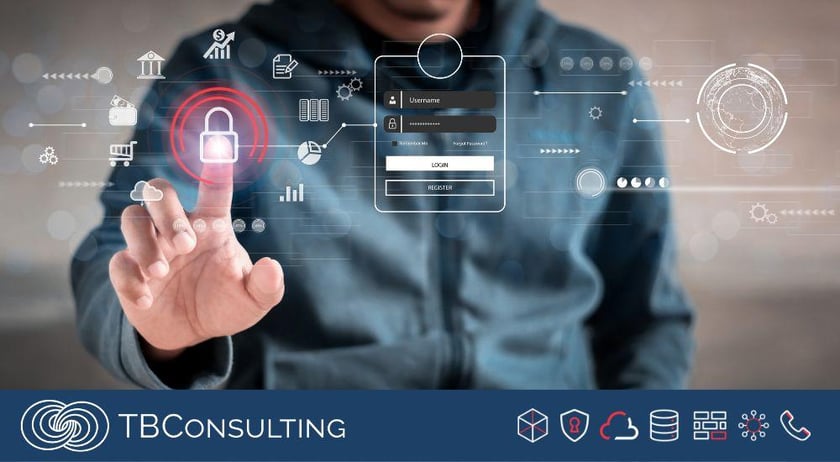 Are you getting mixed messages from the reports coming out of your security software? Still trying to figure out where you stand? Are you safe? Vulnerable? Under attack? Is someone creeping into your systems? Do you know your current security posture? A managed endpoint threat detection and response program that is both predatory and reactive can protect your business better than single solutions. Executives can use the advanced analytics gathered from consolidated security tools to make better business decisions.
Consumers want to see that businesses are confident in their security posture so they can believe their data is safe. Stay out of the headlines to build consumer confidence!
Security Ecosystem
Cybersecurity is not a game for newbies. You want your IT talent to be experienced threat hunters and participating in the larger cybersecurity community, passionate about technology, and able to streamline processes to deliver results. Unskilled IT resources cannot be responsible for the safety of business operations because they need to gain cybersecurity experience to properly manage and monitor the infrastructure.
Because downtime can cost the business time, revenue, and brand reputation, partner with a Solutions Provider for IT service delivery and management. And in a recession, when no organization can afford to be offline, it becomes even more critical to implement cybersecurity preparedness and incident response properly, so relying on IT professionals is one way to ensure your IT is run right.
Complexity drives risk. If you consider IT central to your business operations, simplify the complexity of disparate security tools and multiple vendors onto a single platform for clear visibility into the health of your environment. Deploying endpoint management, security monitoring, risk mitigation processes, threat hunting, and vulnerability management can deliver the visibility you need to manage your infrastructure. Simplify and secure your IT ecosystem to promote business opportunities.
When you control access to your network through secure endpoints, you can confidently establish a secure IT ecosystem. With a secure infrastructure, you can expand operations and build customer trust by delivering consistent service. Always remember that you must earn customer trust, and customers have choices. Don't let your end users doubt your IT capabilities, security, and reliability.
Consolidate Security Applications
Close the security loop with threat intelligence and eliminate vendor disparity by consolidating your security tools, people, and processes with a trusted Solutions Provider. Organizations are better prepared to address governance, risk, and compliance, becoming better prepared for audits if security processes are clearly defined and infrastructure visibility and endpoint management are a high priority.
Endpoint management, coupled with threat detection and response, is central to your cybersecurity program and is made even stronger with automation, integration, and access controls. Risk is fluid and organizations must monitor network traffic, behavior patterns, and analytics to identify dangerous anomalies. When IT teams anticipate threats, they can be more effective at containment and elimination.
Gartner outlines the four must-have capabilities of any endpoint detection and response solution:
Detect threats
Contain incidents at the endpoint before they can enter your network
Investigate incidents
Remediate
Security and risk mitigation executives need a layered defense system that closes the gaps often seen in siloed operations, false positives, the inability to isolate and alert on genuine risk, and unmonitored network traffic. The best threat detection and response solutions manage cloud and on-premise endpoints with continuous monitoring, threat hunting, detection, and response. Armed with threat intelligence through meaningful reporting, executives can make insightful business decisions.
Extend your Endpoint Detection & Response Capabilities
As edge compute and cloud consumption rise and networks must reach even further to serve end users, threat actors have more opportunities to attack vulnerable endpoints. Cyberattacks have become more targeted, more sophisticated, and harder for IT teams to reduce the blast radius. So how can anyone expect to win this game?
You must maximize your resources with an endpoint detection and response solution that focuses on automation, actively hunts for threats, deploys identity access controls, and has an agile, process-based incident management program.
Investing in additional security hardware infrastructure and in-house resources can minimize your risk and extend your threat detection and response capabilities across your expanding IT environment. Or, you can outsource endpoint and incident management to an IT Solutions Provider with experience in cyber threat detection and response solutions. Lean on a Solutions Provider to support and simplify the complexity of your in-house security solutions that are multi-platform, multi-tooled, or limited by siloed resources.
xTDR - TBC's Extended Threat Detection & Response Solution
TBC, a Phoenix-based IT Solutions Provider with a Managed Services portfolio, recently added xTDR to its suite of IT-as-a-service solutions. TBC has refined the standardized EDR solution for enterprise-level engagements. Our Extended Threat Detection and Response (xTDR) is a comprehensive infrastructure security solution that deploys cybersecurity preparedness, preventive controls, threat detection, active management, and SLA-driven responses to secure your IT environment. TBC's 24/7/365 IT Operations Center is standing by to quickly resolve incidents to limit risk exposure and secure your environment.
Security and risk management are fundamental elements to running a successful business and require a tremendous number of resources and integrated tool sets to address expanding threat vectors. xTDR is a cloud versatile, end-to-end solution that consolidates data and uses automation and analytics to eliminate alert fatigue, expand threat detection, define SIEM prioritization, manage endpoints, and integrates with multiple existing systems for stronger data intelligence.
With xTDR, our clients benefit from deeper visibility, single platform integration, tool simplification, and real-time threat hunting. Our customers rest easy knowing that TBC's multi-disciplinary teams are focused on protecting your infrastructure and your revenue generators.