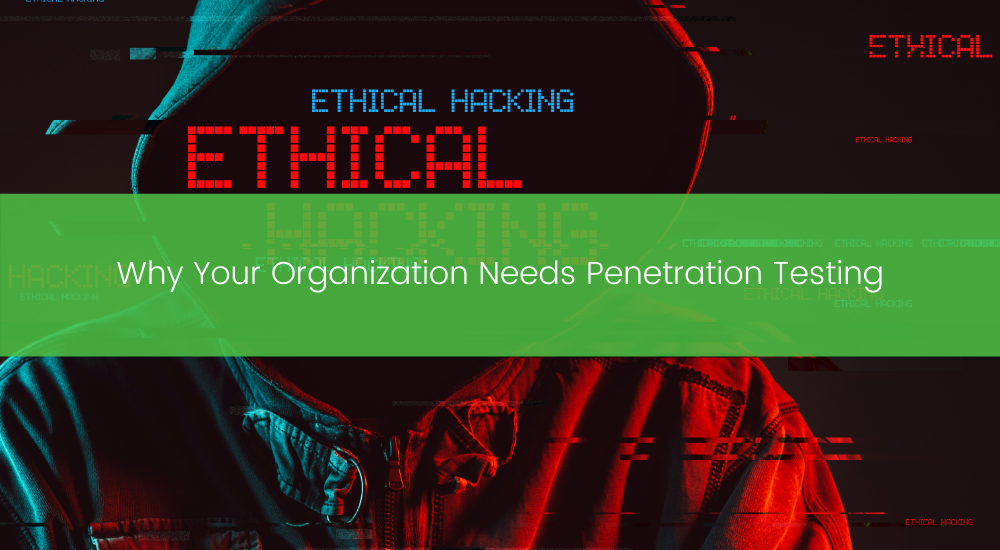 Today's virtual world means that any organization can be susceptible to an attack or data breach. In fact, current research suggests that cybercrime is up 600% as a result of the pandemic. A recent Gartner report stated that a single minute of downtime could cost a company over $5,600 and possibly more depending on the industry. So, securing your digital environment should be a top priority for companies of all sizes.
Penetration testing is a common, and often required, strategy used to help safeguard digital assets. Pen testing inspects digital environments and searches for potential vulnerabilities. It reviews internal and external perimeters, critical systems, networks, and system communications. Unlike automated vulnerability detection scans—it provides a more in-depth review and evaluation of weaknesses.
High-quality vulnerability scans are critical to maintaining cybersecurity posture but often result in false positives. Many times, scans cannot confirm if vulnerabilities are exploitable as they lack the human touch necessary to uncover security holes. These scans can be cost-effective but could miss vulnerabilities, leaving your organization open to severe fines when customer data is stolen. This recent article by Csoonline highlights some of the most significant data breach fines caused by missed vulnerabilities, totaling over $1.63 billion in recent years.
Vulnerability scans are highly automated and inexpensive but result in inferior evaluations compared to hands-on, white-hat testing. On the other hand, penetration testing is performed by qualified security experts that manually hack and test environments. They discover potential gaps and evaluate network cybersecurity functionality.
Using ethical hacking testing, qualified security experts infiltrate networks to discover and identify gaps in security while providing documentation that outlines problems and remediation solutions. Manual testing is more costly, but typically results in improved accuracy and reporting with a list of actionable items to fix.
Time and cost of penetration testing is dependent upon the size and complexity of your environment. Protecting sensitive, personally identifiable information (PII) and protected health information (PHI) from security threats should be the main priority for all organizations. Threats can enter through phishing attacks, unpatched software, misconfigured firewalls, and online payment sites. Companies should maintain an ongoing commitment to security to avoid becoming a victim of an attack.

How Often Should Pen Testing be Performed?
Pen tests are typically performed annually but can be done more often, depending upon company needs. The tests should also be re-run any time changes are made to systems, networks, or software.
Becoming the victim of a cyber attack can put your company at risk by compromising sensitive data. Furthermore, organizations may be subject to fines and other applicable regulations if tests are not performed to compliance standards.
In May of 2019 Touchstone Medical Imaging was fined $3,000,000 for negligence due to improper response to a security breach in an unprotected server. As a result of the breach, 300,000 PHI records were exposed causing massive financial damages and a loss of consumer trust. The Office of Civil Rights (OCR) Director Roger Severino said, "Neglecting to have a comprehensive, enterprise-wide risk analysis, as illustrated by this case, is a recipe for failure."
Payment Card Industry Data Security Standard (PCI DSS) compliance requires a vulnerability scan and the PCI standard applies to all businesses that store, process, or transmit payment cardholder data.
How TBC Can Improve Penetration Testing
If your business is looking to secure its systems and limit vulnerabilities, look no further than TBC.
TBC is a Managed Security Service Provider (MSSP) that leverages certified security experts to perform advanced penetration testing with specialized techniques. We help your organization achieve security goals by using solution-based strategies.
TBConsulting identifies your systems, workloads, data storage, and applications within your digital environment. We help businesses develop forward-thinking strategies to help secure your valuable data.
If you would like to learn more about how TBC approaches penetration testing, please visit our website for additional information.