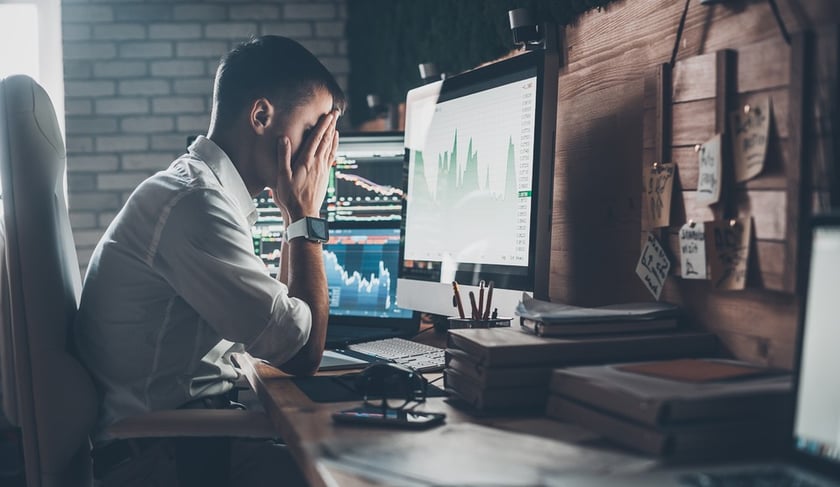 It's no secret Digital Transformation is changing the way businesses operate. Technological reliance is continuing to drive corporate operations and strategy on all levels. As greater dependence is placed on cyber technologies, the risk of virtual attacks and data breaches continues to grow. Companies are becoming increasingly vulnerable, causing a preeminent need for highly skilled IT personnel. Hackers have become more sophisticated, creating an uptick in demand for cybersecurity specialists who can handle these newfound complexities.
The widening skills gap in qualified cybersecurity jobs has caused an increasing number of positions to go unfilled. In fact, the New York Times shares research from Cybersecurity Ventures that predicts by the year 2021, 3.5 million cybersecurity jobs will be posted with no qualified candidates to fill them.
The Importance of Cybersecurity
Digital integration has become a virtual necessity in today's tech-driven business world. Although cyber innovations can bring about increased productivity and efficiencies, companies must practice due diligence to protect their assets while retaining customer trust.
Currently ranking as one of the top 3 risks to businesses in 2020, cybersecurity is a concern all companies must address promptly.
A common misconception is that only large corporations are subject to full-fledged cyberattacks and data breaches. Nearly half of all cyberattacks occur in small businesses causing, on average, $3.92 million in damages. An even more disturbing fact is that 73% of businesses are ill-prepared for cybersecurity problems.
The cybersecurity talent shortage continues to increase due to a scarcity of qualified job candidates on the market. In this piece, we take a look at why attracting cybersecurity talent continues to be an ongoing issue.
Problematic Shortage of Qualified Professionals
The cybersecurity talent shortage is quickly emerging as a potential threat to companies. Corporate decision-makers must strive to implement necessary strategies for protecting their businesses against existential cyber threats.
The problem of recruiting and retaining highly qualified personnel to fulfill cybersecurity roles can be challenging due to a multitude of reasons.
Lack of Appropriate Education
The vast majority of careers follow a similar path to success. Go to college, graduate with an applicable degree, obtain an entry-level position, and so on. Cybersecurity, on the other hand, follows a less clearly defined route.
Although computer science programs exist at most universities, few of the degrees offer adequate training related to cybersecurity. A survey of the top 50 computer science programs in the country found that only 42% provided security-specific coursework.
More universities have begun embracing the digital information movement, but academia is ripe with programs offering outdated methodologies and learning practices.
The fast-paced world of technology requires that cybersecurity education offers the latest tools necessary to keep up with a rapidly changing industry.
Cyber Criminals are Getting More Sophisticated
Hackers and cybercriminals are not a new phenomenon by any stretch of the imagination. Since the infantile stages of the Internet, hackers have attempted to breach systems through a variety of tactics. The difference is today's cybercriminals have adopted complex strategies making all businesses vulnerable to potential attacks.
Using sophisticated software, bots, and phishing techniques, cyber attackers can implement a number of malicious techniques to breach the most advanced of systems. Security concerns are forcing businesses to reshift their focus on cybercrime prevention and detection. Companies must strive to be on the offensive while staying one step ahead of criminals and hackers. This puts strain on workforces because there is a need to monitor corporate infrastructures 24/7.
Cybersecurity Professionals are in High Demand
Large organizations currently employ 33 cybersecurity professionals on average, and 70% of employers want to increase cybersecurity staffing in the near future. It's no surprise that the demand for positions is currently outstripping the supply of qualified candidates. As such, the number of cybersecurity job openings has grown by 94% in just six years.
Companies are struggling to hire and retain professionals well equipped enough to manage cybersecurity threats. A smaller labor pool has become inevitably outweighed by increased demand. As more companies seek out qualified workers while trying to keep their current employees engaged, the talent shortage will continue to worsen over time.
As the security skills gap continues to increase, creating a reliable in-house team will continue to be a challenge. Outsourcing cybersecurity needs can ensure your business stays protected against growing threats and concerns.
Using Security Monitoring as a Managed Service
Organizations are increasingly finding themselves at odds as they struggle to build in-house teams of IT and cybersecurity experts. Using a managed service provider can help bridge the gap by providing constant protection 24 hours a day.
TBConsulting's Cybersecurity Solutions portfolio allows for complete visibility into all systems and processes. Using a seamless experience, users will be able to stay ahead of potential security threats and vulnerabilities through constant oversight.
TBC's services address security anomalies while communicating fast responses helping to reduce risks of data breaches and attacks.
If you would like to learn more about preventing cyber attacks against your business, be sure to check out TBC's managed cybersecurity service, which provides enterprise-grade security solutions and vital protection.