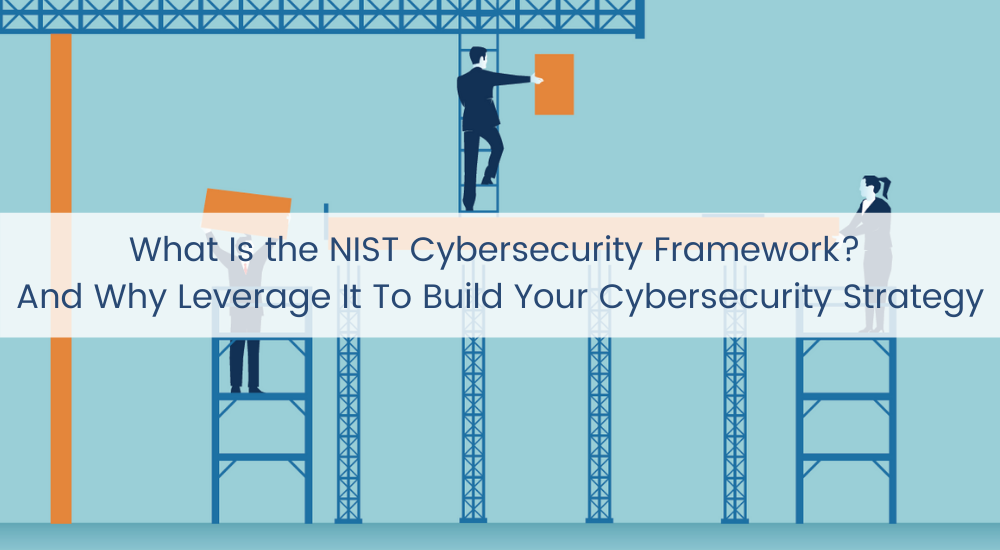 Many businesses approach cybersecurity with a sort of laissez-faire attitude. They'll purchase a few tools and assign one or two members of their overall IT department to monitor their tools, and trust that they have done enough. Requests for additional cybersecurity funding are met with pushback because SMBs have limited resources. Almost 32% of SMB security teams consider an insufficient security budget as their greatest hurdle to cybersecurity maturity.
More often than not, even large cybersecurity budgets fail to protect the business from the ever-expanding threat landscape. No matter what your budget, it is mission-critical to protect your business by employing an IT security framework that addresses your particular risk, at the budget you can afford. Once you have developed and funded a cybersecurity strategy based on a foundational framework, encourage every employee to practice cyber hygiene to maximize your cybersecurity protection.
Time to Develop a Cybersecurity Strategy
With your current security architecture, budget, and personnel, what kinds of threats could you reasonably defend against? Many companies, both large and small, often overestimate their preparedness against cyber threats. A cyberattack is the ultimate test of the effectiveness of your current security architecture and response protocols. Organizations who are unaware of their true cybersecurity maturity and have no cybersecurity strategy are more likely to experience a devastating impact to their business.
Cybersecurity experts recommend that you build your security strategy around the NIST cybersecurity framework. The National Institute of Standards and Technology (NIST) is trusted by the information security industry as a source of cybersecurity best practices. If you follow their guidelines, there's a much better chance that you'll be able to address cybersecurity challenges by accurately assessing your existing risk posture.
Understand the Five Pillars of the NIST Cybersecurity Framework
The NIST cybersecurity framework has five overarching tenets that help companies balance risk and security coverage. Using the NIST framework will help your organization right-size your cybersecurity budget and help determine your level of acceptable risk level. The initial step of identifying the data that needs protecting will help shape the defensive methods you should deploy. The five NIST pillars will help you develop a cybersecurity strategy.
The five pillars are as follows:
Identify: Use tools to identify every asset running in your development as well as their related vulnerabilities.
Protect: Take some basic security steps, such as protecting logins with multi-factor authentication and training employees to avoid phishing attempts.
Detect: Set up monitoring solutions such as SIEM and IDS and tie them to your network and firewall. The former will detect intrusion attempts, the latter will block them.
Respond: Implement automation that flags incidents as worthy of human attention and directs ticket assignments accordingly.
Recover: Understand how long it takes you to recover normal functionality after a data breach or malware event—then understand how long it should take based on your SLAs.
Following these pillars will structure your organization's security strategy and help you determine the elements most at risk from cyber-attacks. Executing on each of these pillars will create an effective, if not impervious, defensive cybersecurity strategy. When you have the defensive mechanisms and processes in place, you will be prepared for a determined attacker who may be able to get into your environment.
Prioritizing Security Based on the NIST Cybersecurity Framework
The NIST cybersecurity framework is used to create the structure of the cybersecurity matrix. On the x-axis, you have the pillars of framework: Identify. Protect. Detect. Respond. Recover. And the y-axis captures the organization's assets that need to be assessed and protected: Devices. Applications. Network. Data. Users. After an assessment, you will earn a score that shows how well you have secured your business and highlights areas of the greatest need. You can take that information to create a cybersecurity strategy that can provide the greatest amount of protection within your budget.
Very few organizations are going to reach 100% coverage in every category of the cybersecurity matrix. And most SMBs don't need to. The idea is to discover the most critical areas of your business functionality to find where you need the most protection.
How can TBConsulting help?
Here at TBConsulting, we know it can be difficult to augment the level of cybersecurity protections—or even to identify where you should be putting the most protection. We help our clients protect their data and provide 24/7 cybersecurity monitoring and vulnerability management to protect your IT infrastructure. With these preventative solutions, TBConsulting will help safeguard your organization against debilitating cyberattacks. For more information, contact TBConsulting today.