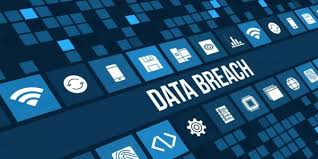 CIO Magazine reported, "IT managers admit widespread security problems in their organizations." In an article entitled, "By the Numbers: The Impact of Data Breaches," 18% of IT managers reported that their systems have failed to pass an internal compliance security audit, and 16% said their systems failed to pass a third-party compliance security audit.
A single cyber security breach can cost your company not only millions of dollars, but irreparable damage to brand reputation and trust. In fact, a malicious cyber-attack is more expensive to defend than any other type of breach.
The Ponemon Institute recently released their "Cost of Data Breach Study: 2015" and report the following costs associated with breaches:
The average total cost of a breach is $6.53 million.
The average cost per record that's breached is $217.
47% of breaches are malicious attacks, which cost more to remediate.
Churn rates following a breach are 3.3%, not including the cost of lost business.
The more records breached, the higher the total cost. Less than 10,000 records average a total cost of $4.66 million, while more than 50,000 records compromised averages $11.92 million.
Several common expenses that companies face when hit with a data breach are:
Forensic examination fees by a third party can range between $200 and $2,000 per hour.
Notification fees vary from $5 to $50 per notice, and depending on the number of records breached, this can be substantial.
Credit and identity monitoring for affected customers can range from $10 to $30 per person.
Fines and penalties, especially if a company is non-compliant with federal regulations, are steep, sometimes into the millions.
There are additional repercussions from a data breach that aren't easily estimated. Companies hit with a substantial data breach may be subject to the following long-term consequences:
Class-action lawsuits
Extortion
Reputation damages
Business interruption and data loss
With cyber-attacks making headlines each month, cyber security must be at the top of the list for companies today.
For companies wanting to understand more about a cyber risk security assessment, TBConsulting has created an e-Book, "How to Assess Cyber Security Risks & Ensure Compliance." This information-packed resource discusses how to comprehensively assess your company's risk and the tests involved.
In the e-Book, TBConsulting details the type of information that needs protected and how to assess the vulnerabilities associated with storing and accessing that data. There are over 200 tests that should be conducted to ensure your systems, both external and internal, are as secure as possible.
The majority of successful companies today are well aware of common security issues, but TBConsulting goes deeper to ferret out the vulnerabilities that hackers and attackers like to exploit.
After reading this e-Book, you'll have a better understanding of what constitutes a risk assessment and a cost-effective solution to strategically addressing your company's cyber risk.
Download your copy of "How to Assess Cyber Security Risks & Ensure Compliance" today to get a head start on devising a strategic approach to cyber security.