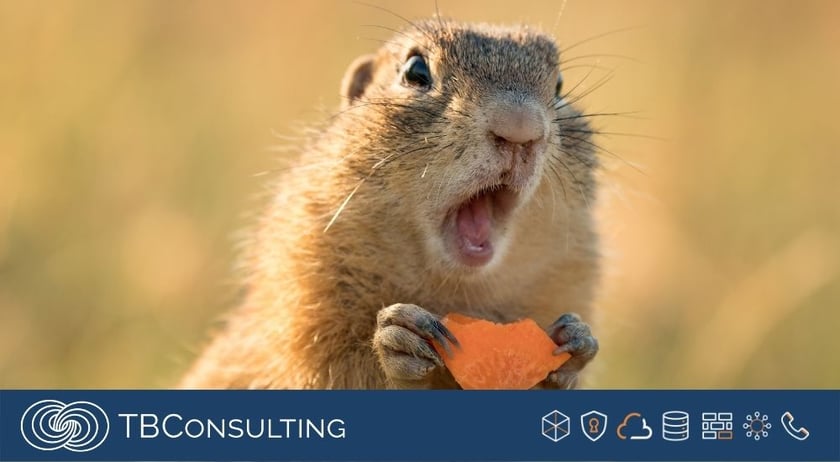 Economic volatility and the sophistication of targeted cyberattacks are thorns in the side of any thoughtfully designed business strategy. Covid contingencies have added even more complexity to growth projections and continue to impact business performance. Digital security has finally been elevated to the forefront of business priorities due to the permanency of hybrid work. In 2022, executives must align cloud-based innovation with cybersecurity to ensure endpoint protection and secure IT infrastructure.
What is Cybersecurity Mesh?
Cybersecurity mesh is an approach that enforces security policies across an enterprise to protect endpoints, end-users, systems, networks, applications, and data. Cybersecurity mesh integrates security as part of the IT architectural design and builds security management into IT infrastructure. As a force multiplier, cybersecurity mesh as a business strategy ensures digital maturity, optimization of remote work, scalable growth, and a stable IT foundation.
If members of your IT team dream about having 5 minutes alone, in silence, to regroup and refocus--you need to weave cybersecurity throughout your enterprise. If your IT team fantasizes about 5 minutes away from the cacophony of demands, alerts, responses, and remediation decisions, then you need to simplify your IT infrastructure. By streamlining your infrastructure and user policies, you can protect each IT element as well as the perimeter.
Begin your journey to cybersecurity integration by removing siloed security tools from your environment. More than likely, siloed, and disparate tools are contributing more to IT headaches than to protecting your business. IT growth is about diversification with intelligent digital integration. When you can deploy and integrate various security tools on a single platform, you can achieve the layered protection of a cybersecurity mesh across your environment.
Deploy Cybersecurity Basics
Not sure you are ready to weave a cybersecurity mesh across your enterprise? Here are a few simple cybersecurity protections you can deploy now to reduce your cyber risk:
Impose multi-factor authentication (MFA) logins and protected passwords.
Create a policy of least privilege so that end-users only have access to the data required to do their job.
Secure devices connected via an application programming interface (API).
Demand cyber hygiene from vendors and sub-contractors to prevent criminals from piggybacking on that vendor access to your systems.
Test for vulnerabilities, remediate, and test again.
Deploy continuous monitoring for faster detection and response.
Segment your network – so if cybercriminals manage to access one part of the network, it will not compromise the entire enterprise.
Use encryption for all sensitive data.
Marry technical IT with enterprise security, and give IT a voice in the boardroom
Shift the responsibility of cybersecurity from IT to the entire organization.
Prioritize Interoperability
Digital business strategies should not only acknowledge the risk of running disparate technologies but prioritize the interoperability of people, processes, and technology to bring visibility and controls to the enterprise. Investing in artificial intelligence (AI), automation, secure file-sharing, and cloud-based applications and workloads on a distributed cloud model will improve functionality and enhance visibility. Gartner predicts a 30% increase in the hybrid workforce that will make hybrid cloud "the persistent delivery model for the foreseeable future" and elevate the need for a cybersecurity mesh protection model.
External pressures from the economy, widening gaps in the supply chain, and the difficulty of hiring IT talent should turn your focus inward to creating a risk management framework designed by security architects that wraps your entire enterprise in a cybersecurity mesh. Acknowledge the need for interconnectedness without dismissing the risks associated with third-party apps, internet providers, vendor vulnerabilities, and end-user naiveté.
If your 2022 strategy includes growth projections, treat security as an integral part of your business culture. Don't be satisfied with simply deploying a toolset to protect your enterprise.
Competition in the market and the need for cost efficiencies highlight the need for an initial risk assessment to honestly identify gaps and vulnerabilities in your current environment before mapping the path for growth. The best defense is a good offense when it comes to cybersecurity because a single cyberattack can derail your projections. A multidisciplinary team (including executives, IT managers, and business analysts) can engineer a proactive security foundation that offers the ability to scale and is more resilient to threats.
Deliver Applications and Data Securely
The pandemic has changed how products and services are delivered and how work is done in a hybrid environment. The business landscape, which once relied on singularly focused office and manufacturing structures, now favors speed of production and delivery to a distributed market – often by compromising security. Osterman Research found that 81% of developers have released vulnerable applications – due to tight release deadlines and pressure from product and marketing teams. That's a shockingly high number and certainly doesn't build confidence in the marketplace. Why doesn't risk adversity play a more significant role in business operations?
How can you deliver on deadlines and maintain high quality and security standards? One way is to build cybersecurity into every stage of business and by consolidating data and workflows through a centrally managed hybrid cloud environment. Distributed cloud services can enforce security protocols across the remote landscape to deliver data securely and promote digital maturity.
The flexibility and resiliency of hybrid cloud services offer more data, IT infrastructure, application, and workflow protection than traditional legacy systems. There is less risk and streamlined business delivery when consolidating infrastructure on a digital platform with high visibility, easier threat detection, and response.
Become Cyber-savvy with Cybersecurity Experts
Secure your IT infrastructure with TBConsulting, a Managed Security Service Provider headquartered in Phoenix, Arizona. At TBC, our cybersecurity experts, systems engineers, and network architects work together to help our clients increase digital maturity, reduce cyber risk, and optimize growth. If you need help determining your risk or understanding your security posture, contact us today for a Security Posture Assessment (SPA). Our SPA product will bring deep visibility into your operational and technical IT environment.