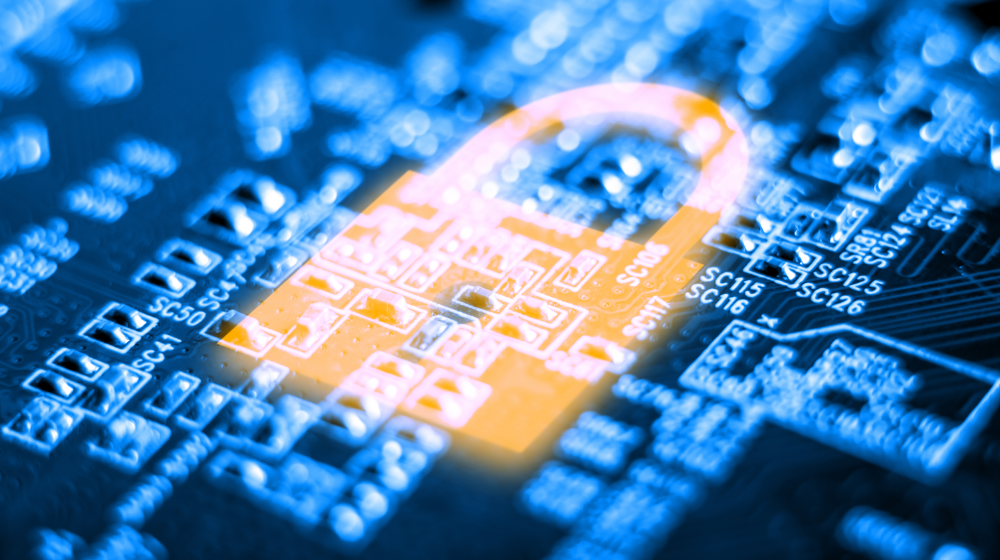 The world of cybersecurity has changed immensely since the early days of its inception. IT teams used to consist of individuals working away from other team members in isolated environments. Once considered expendable, cybersecurity personnel are now considered critical to protecting a company's assets and helping them achieve success.
Cyber attacks have been steadily on the rise in recent years, increasing at a rate of 11% annually. Cybercrime is now estimated to be a staggering $1.5 trillion dollar enterprise worldwide.
Cyber awareness should go far beyond the walls of the IT department. It's crucial that executives and other company leaders focus on increasing their knowledge of cybersecurity. Business owners must be able to spot and address inefficiencies in a timely manner before they have negative ramifications within the company.
Decision makers must work collaboratively with all departments to ensure optimal communication and success. Taking a hands-on approach to cybersecurity can help prevent and address potential security concerns.
Let's take a look at some red flags that may indicate technical risks and deficiencies within your organization's cybersecurity structure.


1. No Annoying System Restarts
Security deficiencies are not always dangerous at their onset. Sometimes hackers meticulously devise diabolical plans before engaging in full blown attacks. After identifying weaknesses, they develop exploitative methods in the form of hacking tools. These vulnerabilities can be used to infiltrate and attack company network systems.
To combat these potential issues, software developers create patches to address newfound threats. Your IT group should practice regular software updates to automatically distribute and install patches.
If your team turns off automatic updates to avoid system reboots, your internal systems could be exposed to potential risks. Leaders should work closely with IT teams to ensure updates are installed on a frequent and ongoing basis. Furthermore, IT teams should perform regular security assessments that address potential weaknesses while creating a safer digital environment.

2. You Don't See the 'S' in HTTP (S)
Web addresses containing a "s" following "http" indicate an internal application or website. The "s" refers to a technology known as Secure Sockets Layer (SSL) which encrypts internal network communication. This security measure ensures the exchange of information is not being shared with outsiders. Lack of this letter may indicate data is being transferred outside of the network increasing susceptibility to cyber attacks.
Ensuring network communications are secure is a critical component of cybersecurity. Cybercriminals are able to take advantage of any system flaws to potentially access login IDs, passwords, and other transaction data. This could lead to financial damages and a loss of customer trust.
Decision makers should make it clear to IT departments that sensitive information should never be transferred without using proper encryption techniques. Refrain from using websites that fail to use adequate security measures.

3. You Still Have Systems Running Windows XP
In its heyday, Windows XP set the standard for security and innovation. However, all operating systems must eventually go by the wayside in favor of improved technology. The reasons for upgrading systems goes far beyond simple cosmetic appearance or user functionality.
Using outdated or unsupported software can leave your network vulnerable to hackers and cybercriminals. All operating systems eventually reach a point where they are no longer supported with patches and updates. Hackers are able to exploit these weaknesses and compromise your internal systems.
As devices age, older hardware is unable to run newer software causing slowed performance and an increased likelihood of attack. If your equipment and software systems are no longer supported, it may be time for an upgrade.
Work with your cybersecurity team to perform a vulnerability analysis that will assess potential risks. Alternatively, it may be time to replace older technology in favor of newer systems.

4. Software is a Personal Expense
Using new and advanced software can help keep your company on the cutting edge of technology. However, some users may choose to purchase and install software on their own without IT's approval. This can lead to different software versions being installed throughout the company.
Having several versions of the same software can increase cyber risks within your organization. Older versions of software tend to be less secure leading to questionable security and reliability standards. The risk of data corruption and loss compounds when using dissimilar software.
Work closely with IT leadership teams to monitor and control all software used throughout the company. Failure to do so may put your organization at an increased risk of exposure.
Ensure employees are on the same page when it comes to software installation procedures. IT should work to replace unsupported devices and frequently update current software as needed.

5. You Use a USB Drive
Controlling access to systems and monitoring usage has never been more critical. A simple test for assessing risk is plugging a USB drive into your computer while attempting to download sensitive data. Doing so should immediately trigger the IT department to contact you.
If your IT organization is unable to pass this test, it may be time to reevaluate company procedures. If your organization allows data to leave the building or operates remotely—the IT department should have controls in place to address potential vulnerabilities.
Create and publish a set of policies that addresses company standards related to mobile devices, removable memory devices, and remote access. Be sure employees are trained and well-versed on these procedures.
Security monitoring can help prevent unauthorized downloads. With the right team, you can easily identify and address data exfiltration risks. Using a qualified Managed Security Services Provider (MSSP) can help your team detect and prevent cyber risks.

Using Security Monitoring as a Managed Service
Building an all-star team of IT and cybersecurity experts is not an easily accomplished endeavor. Using a managed service provider can help put your company's security on track towards success.
TBConsulting's Cybersecurity Solutions can help your business stay ahead of potential threats and vulnerabilities with 24/7 protection. TBC's services monitor your security environment to help reduce risk, protect data and free up resources to better accomplish company objectives.
If you would like more information on other potential cybersecurity red flags, be sure to download our entire whitepaper: 10 Cybersecurity Risks Most Executives Miss for more information and support.