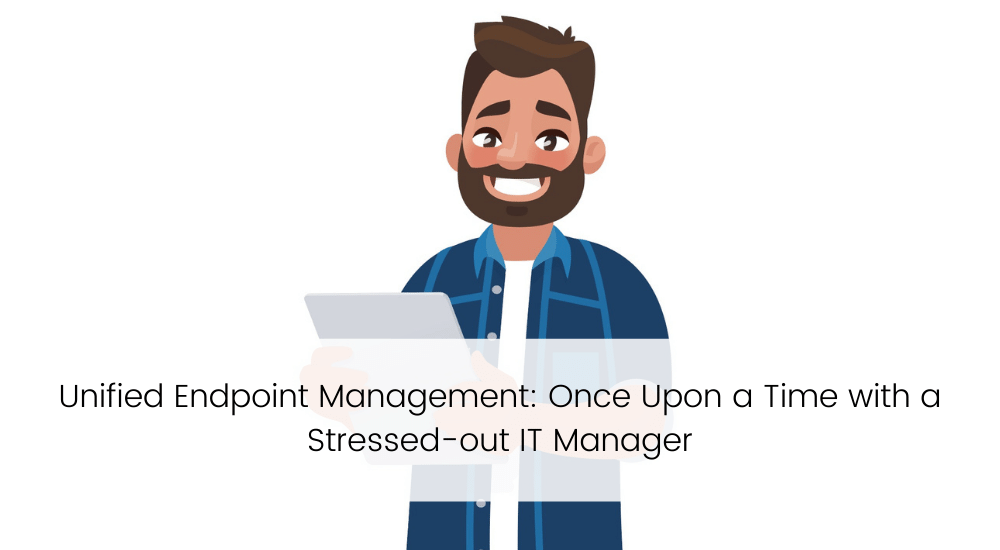 It's only March and how many of us are already struggling to keep our New Year's resolutions? Sure, the failures nag at us, we try to recommit, but we're too busy and end up feeling bad about ourselves.
Sound familiar?
Let's take a look at Fredmund.
Fredmund is an IT guru supporting a flourishing enterprise. He's the go-to guy for all things IT and well-loved for helping multiple teams at several locations. He's capable. And talented. And frustrated.
This year, Fredmund resolved to implement long-overdue unified endpoint management protocols across the enterprise. He knows it's a critical project - leaving endpoints unpatched can lead to disaster.
He prepares a plan of attack but never gets to execute it because constant drive-bys and firefighting tasks demand all his time. Revenue-driven projects remain de-prioritized.
Fredmund is busy keeping IT humming while infrastructure modernization deadlines slip. But some see him as the bottleneck limiting strategic projects that will help the business build revenue.
The executives are growing frustrated.
Fredmund is exhausted.
Meanwhile, vulnerabilities remain unchecked.
Fredmund needs help. And he's not alone.
Endpoint vulnerabilities
Endpoint vulnerabilities are responsible for over 70% of cybersecurity breaches. But the complexity of managing evolving security tools across expanding digital assets is often too much for in-house IT teams.
Sometimes, companies feel secure because they have firewalls and anti-malware, but those solutions do not provide sufficient endpoint protection. Each device, whether in-office or deployed remotely, can serve as a gateway for malicious exploitation.
Hackers continuously improve their tactics but responding to those threats by "tooling up" adds complexity to the problem. Executives support Fredmund by providing plenty of tools. But managing each tool's capabilities, licensing agreements, configurations and integrating those tools through a centrally managed dashboard takes more time than the urgency to protect the enterprise allows.
So, what can TBC unified endpoint management do for Fredmund?
Freedom from patching
Freedom from chasing employees to get their devices connected and updated
Freedom to direct efforts to business-driven outcomes
Provide visibility across the network
Reliable centralized management deployed on a cloud-based platform
And what can TBC unified endpoint management do for Executives?
Ensure compliant systems
Keep systems operating at full capacity at all times
No delays associated with patching
Steady-state performance for systems, enterprise-wise
Frees up internal IT staff to drive prioritized business outcomes
Implementing a comprehensive endpoint solution is critical to maintaining business operations, protecting proprietary data, and defending the digital perimeter against significant risks while operating more effectively.
TBConsulting is a Managed Service Provider with tremendous experience in comprehensive endpoint management. Our business and technical teams help organizations struggling to protect themselves across their digital enterprise.
We can help.
Make the call today.