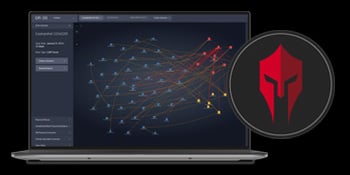 TBConsulting has partnered with Root9b to now offer a Credential Risk Assessment and Remediation Solution. ORKOS is a unique solution that combats the risk of credential theft and lateral movement in network breaches. Stolen credentials and lateral movement – whereby threat actors navigate within a network in order to elude detection and expand control to other workstations, servers and IT infrastructure elements - represent a serious risk to corporations and governments. As documented in several of the recent Fortune 500 breaches, credential theft represents a key tactic utilized by the adversary. ORKOS, root9B's newest software solution, is a platform that assesses, visualizes, and offers remediation recommendations of those risks.
Click here to schedule your Credential Risk Assessment today -
About root9B
Based in Colorado Springs, CO, root9B is a leading provider of advanced cybersecurity services and training for commercial and government clients. Combining cutting-edge technology, tactics development, specialty tools, and deep mission experience, root9B personnel leverage their extensive backgrounds in the U.S. Intelligence Community to conduct advanced vulnerability analysis, penetration testing, digital forensics, incident response, industrial control system (ICS) security, and active adversary pursuit (HUNT) engagements on networks worldwide. For more information, visit www.root9B.com.