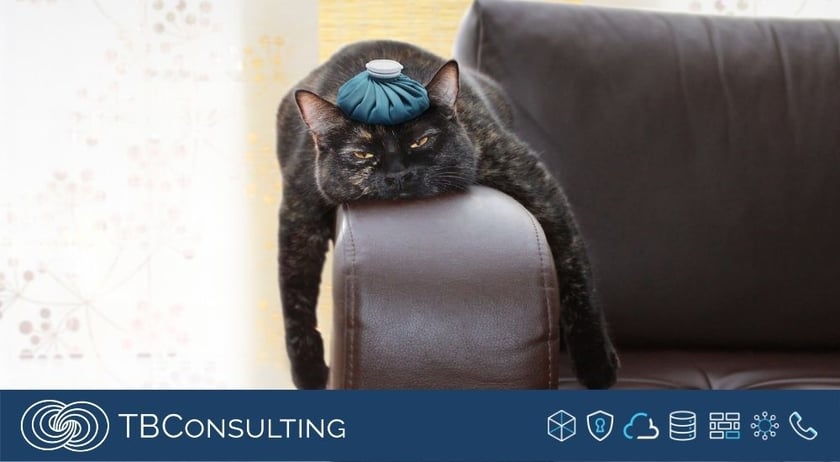 What is your IT plan of attack for 2022? Because if the pandemic has taught us anything, it is that traditional, location-based IT and limited access to workflows and data are things of the past. Cloud-based everything is the trend, but the complexity of migration and security woes tend to damper the excitement of digital transformation.
How can you maintain your competitive advantage when you can't afford to make your company the guinea pig for the latest IT technologies? How do you know if the newest IT tools are appropriate for your business model? Yes, it would be beneficial to have greater IT capacity, better collaboration, and the ability to streamline operations offered by emerging technologies. But before you jump, take the time to evaluate the capabilities of specific tools, understand the pros and cons, and most importantly, know how you can integrate new tools into your existing infrastructure. The value of your investment is directly related to secure implementation and the ease of tool adoption.
While it's fun to follow a squirrel, it is also dangerous when the latest shiny trend is not the right fit for your organization. Before you get lost in an expensive tangle of equipment and licensing nightmares, partner with an experienced Managed Service Provider (MSP) to evaluate your environment and recommend which tools are right for your specific needs. And the best part? An MSP can implement, maintain, and manage those tools, so you aren't bogged down by the details. Deloitte expects 87% of organizations to use the as a Service model for half of their enterprise IT by 2025.
Go All In – with Eyes Wide Open
Sure, you could do it all yourself. You may even have room in the budget for the newest gadgets. But do you have the time to research, purchase, implement, and maintain new tools? Or will they end up languishing on the sidelines, eventually becoming the source of a security vulnerability?
While you are trying to piece together disparate technologies, mired in network cables, fortifying your firewalls, and providing security training to your staff, your competitors are leaving you in the dust created by their MSP-supported IT powerhouse.
Transitioning more of your enterprise IT infrastructure to an 'as a Service' model is not as quick and easy as it might sound. There is no hostile takeover of your IT environment. Your IT team will be an integral part of your MSP partnership to elevate your economic position with the most advanced tools and best practices available.
A trusted MSP will collaborate and advise, not dictate and threaten. To reach digital maturity, the services you prioritize reflect how you run your business. Worried about cybersecurity and compliance? Select Security Monitoring and Data Backup & Recovery. Need integrated collaboration tools to optimize the performance of your hybrid workforce? Choose Unified Communication and Unified Endpoint Management. Struggling to maintain a clear line of sight over your IT Assets? Work with your MSP to customize an Infrastructure Management program to meet your needs.
Why are organizations shifting to an IT as a Service model for core IT functions? Because the burden of researching, purchasing, licensing, monitoring, securing, and maintaining hardware and software is far more efficient and flexible with the support of an MSP. Uncertainty abounds, and MSP services offer flexibility and scalability to accelerate organizational growth.
Accountability
If your IT department is stuck in break/fix mode, it may be time for some strategic outsourcing of your IT infrastructure. Playing the blame game between various departments and IT breeds distrust, and the deflection of responsibility impacts your organization's ability to thrive. Relieve your IT team from task-based burdens like patching and security updates and give them the time to focus on process improvements.
One of the real advantages of replacing your traditional IT with an MSP's cloud-based 'as a Service' model is gaining visibility into your systems with a centralized management hub. Moving your enterprise IT from a traditional IT system to an 'as a Service' model with services like Unified Endpoint Management, IT Asset Management, and Managed Security will upgrade your existing capabilities and offers more cost controls. Infighting will subside, and you will achieve better accountability, a clear delineation of duties, and industry-leading tools that you couldn't afford to manage independently.
While the business of supporting a comprehensive, in-house IT department has grown increasingly more difficult and expensive, leveraging the expertise of MSP can help fill resource gaps and grant you access to top-tier technologies. As a fractional IT consumer, working with an MSP will allow you to have all the fancy features and functionality you need without paying for those marketing decoys that you don't need. And an MSP experienced in cloud migration, deployments, implementations, maintenance, and monitoring will ensure that your foundational IT infrastructure is ready to support your strategic initiatives.
Alignment
Organizations will increasingly rely on MSPs to lend clarity to new technology and take advantage of innovative cloud efficiencies. Cloud migrations are delicate, time-consuming, and complex. Decision-makers on both sides must align expectations with outcomes and have a clear delineation of duties to meet growth goals.
How can your organization take advantage of top-tier technologies, subject matter experts, and always-on IT support of an MSP? MSPs strive to build a culture of trust with their clients because when challenges arise, it is a team effort to respond and restore functionality. When your business needs align with an MSP's IT 'as a Service' offerings, you will benefit by seeing your IT stack through a single pane of glass, having regular reporting to track and analyze business metrics, and understanding changes in productivity.
You can make more meaningful strategic investments in growth when you can offset the burden of hardware and software ownership and maintenance to an MSP for an OpEx, subscription-based cost model. Gartner reports that a managed, as a Service model eliminates "disruptive, costly, Capex processes. IT infrastructure and security maintained and managed by an MSP will make it easier to capitalize on new opportunities and meet marketplace demands. With solid IT support, you will have the ability to pivot, engage consumers, expand operations, and enhance production quickly and efficiently.
Partnership Success with TBC
At TBConsulting, a Managed Service Provider headquartered in Phoenix, AZ, one of our core values is Partnership (Passion and Innovation are the others). When you rely on an IT as a Service model to propel the growth in your organization, a trusted partnership matters. We transform your IT into a competitive advantage, and we architect and support your cloud deployments. TBC values the strength of a right-fit partnership, and we work hard to optimize IT environments so clients can focus on their business. When clients win, we win.
With TBC's 24/7/365 IT Operations Center and constant monitoring, you can feel confident that even a simple phone call will trigger a response from real people ready to help. TBC is invested in your success and works to future-proof your business with innovative technology, personal service, clear communication, and responsible tech ownership.